Katarina Lokvicic
event planner, wedding planner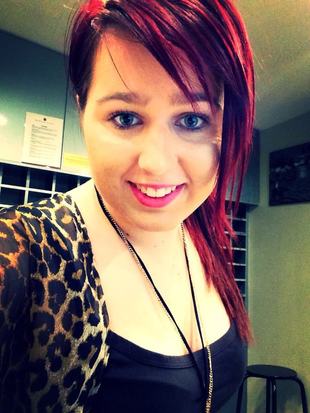 Canberra, ACT
0468428084
wilkis@internode.on.net
Making your ever wish come true
Whatever the event maybe that my client has in mind, my focus is to do whatever it takes to make their dream a reality.
My name is Katarina Lokvicic; I am born and raised in Canberra. For as long I can remember my passion is to become a wedding and party planner. Now that my dream has become a reality it is time for me to achieve this dream. I will do this by working with my clients to accomplish their dreams into realities, without the stress or worry, working to the best of my ability in order to assist them in any way possible.

In each year of 2011 & 2012, I decided to fundraise for the breast cancer foundation by holding a talent night. All guests that had witnessed this event were not only amazed and stunned but also inspired and proud. That I alone at 17-18 years of age had planned such a successful night, in a short period of 4-6 months. This was the push that I needed to start my own business. I had organised a dance crew to perform on the night and also a wide variety of talents. It was such a success and blissful occasion.

Currently I work fulltime at a hotel as receptionist. Also working and studying through QC Events. To eventually become an event planner and start my own business in Canberra. I would like to assist people in turning their dream event a reality, stress free and enjoyable when organising an event.

I have organised arrange of different events such as:
• Family birthdays
• Dinner parties
• Holiday parties
• Getaways
• Baby showers
• Fundraisers

Everyone that I have worked with has been very pleased with the end result.
Services
However big or small the event maybe, every event should reflect you, so let I (Katarina Lokvicic) coordinate your event and ensure it will stand out against every other, and be talked about for years to come. When planning I will take careful account of the individual features and ambience of each occasion.

I can assist you with:
• Birthday celebrations
• Engagement parties & intimate Proposals
• Anniversary parties
• Christenings
• Baby showers
• Formals
• Fundraisers
• Private dinner Parities
Please contact me to discuss your event or for a quote.