Creative and Inspired Spaces
Heemal Dhar
interior decorator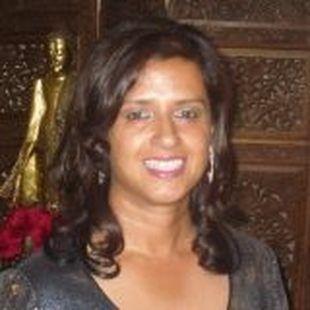 Windsor, ON
519-890-5414
heemalInteriors@gmail.com
Transforming spaces. Transforming lives- one room at a time
The spaces I create are beautiful, inspired, unusual and rare. I am interested in creating beautiful and functional spaces that reflects a client's personality and style. Some people may not have the skills or creativity or the time to make their spaces functional as well as beautiful . This is what I do. I like the drama and the flair that you can create by adding color, furniture, art or accessories. If you want people to walk into your home, office, restaurant, fitness studio, bar, art gallery, hotel room, hotel lobby and go "WOW". I am the person you want.
Ever since I remember, I have always loved decorating- putting things together to make a space look unique, beautiful and colorful.
I just finished my Interior Design and Decorating Course and now have a more formal education regarding decorating spaces. I have a Masters in Arts and a B.Sc in Computer Science and have worked as a System Analyst for the last 15 years.
For a long time, I have been asked by friends and relatives for ideas for decorating because they love what they see when they visit my home.
I have traveled to a lot of countries and have imbued the different design needs and trends.

One of my rooms was listed in the student show case.

http://www.qcdesignschool.com/student-showcase/view.php?id=366&page=1&page_size=8
Services
Interior decorating services and ideas offered. I can change the look of any space. This can be achieved by changing the color of the room, changing or rearranging the furniture or changing the decor . You can have a space with a unique flair and drama. I have a keen eye for the rare and the unusual and a strong attention to detail skill. I can help in the selection of colors for your space, indoor and outdoor furniture, art, bedding, colors, tiles, fixtures etc. If you are building a new home or moving into one or if you need a change in your home decor without the move, my services will be very helpful. If you want your space to stand out from the crowd and not be like everyone else, I am the one!! Rates are dependent on the scope of the work and the hours involved.