Stephanie Harty
event planner , wedding planner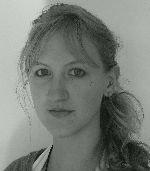 Bracebridge, ON
705-644-1223
harty_stephanie@hotmail.com
Making Moments Last Forever
I am a confident young business woman just entering the field of wedding planning. I bring a fresh, yet chic approach to the field of wedding planning and believe that nothing is impossible. I am very detail-oriented with a keen eye for elegance. If the roses are supposed to be light pink but look like a pale peach, I'll notice. It is my job to make your memories perfect. My overall approach to design is straightforward, simply listen to the clients request and make it happen.
I have succesully completed my Ontario Secondary School Diploma graduating with honours and was also the recipient of the College English Award. I have taken hospitality classes for four years and in that time have learned how to properly communicate with clientele, retrieve information, organize, cook, and run special events. I received a scholarship from the Ontario Hostelry Institute, highly considered for the Spirit of Hospitality Award, and made it into the top 3% of over 5000 people for an essay that is now being published by EL Publishers in the "Challenge the Experts" book coming out this fall. I am currently enrolled in the QC School of Wedding Planning, graduating as an International Wedding Planning Professional™ in December. This respected designation elevates my standing in the industry and lets clients and other professionals know that I have successfully completed a rigorous training program. I am also enrolled as a student with the JKL Academy working towards my diploma in Event Management. Some events that I have planned are as follows: - secondary school annual co-op barbeque for 500 plus guests- jazz-themed 16th birthday party for 15 guests- Hawaiian-themed outdoor 45th surprise birthday party for 50 guests- backyard wedding for 35 guests- hall setup and decor assistant for indoor wedding for 150 guests For these events, I organized and co-ordinated the following: - set-up delivery of materials and supplies- decor- invitation design and delivery- staff scheduling- distribution of information packets- prepping, cooking and food presentation- organizing of recreational activities and entertainment- clean -up.
Services
With This Ring Wedding Planning provides opportunities for couples to play out their dreams, and plan out their fairytale. Clients are able to consult with a highly trained professional, and receive a free consultation.
After the free consultation, which includes the discussion of budgets, cost of the event planner and other items, you are now ready to move forward. Moving forward means going over what the client wants and what the planner can provide. We as the consultants can now provide different packages that are different prices. Package A, and Package B.
Package A: Package A is where I as the consultant provide the couple with services near-by, and around the region, depending on the style that they would like portrayed. Services include 3 options per selection: transportation, venues, florists, DJ's, musicians, bakeries, cake decorators, stationary supplies, Officiant, caterers, photographers and hotels.
Package B: Package B is where I as the consultant not only give the couple the information on the services near-by and around the region, but includes unlimited choice, and we do the calling on the clients behalf, follow-up with contacts plan out the budgets with them, and help them plan the wedding.
Testimonials
"Steph had us guessing about her birthday party for two weeks before! We were all so intrigued by her instructions to wear fancy clothes that we guessed where the party was going to be all the way there - even though we were blind-folded, and couldn't see a thing! Her mom led us all out of the car and into Steph's own living room, which was so incredibly decorated we thought we HAD gone somewhere fancy. Even the menus were hilarious and in keeping with the theme; it was the most interesting (and suspenseful) birthday party I'd ever been to! I still have the menu."
Clare Hutchinson
"Stephanie's Jazz themed surprise sixteenth birthday party was a very well executed and inspired affair. It was beyond anything I've ever experienced in a birthday party. The guests were given clever clues and hints that alluded to the theme and location of the party. Perhaps, the greatest twist was that we were blindfolded as we were driven to the party which added an extra element of mystery and anticipation. Stephanie's creativity was amazing!"
Jessica Roberts
What a pleasure it was and what a suprise for my 45th Hawaiian Party. The variety of food and beverages was terrific, the colours of flowers and decorations were so vibrant, the games a "hoot", and the thought put into this event amazing. I was truly surprised and honoured to have such a party. It was great to see so many friends. Thanks for all of your hard and very creative work. Its a party I won't soon forget.
John Harty
See All Testimonials