Laurie Parson
color consultant, interior decorator, interior redesigner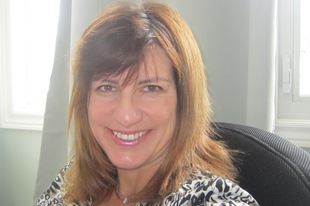 Oakville, ON
647-693-4815
laurie.parson@yahoo.ca
Style and design with comfort in mind
Most of my adult life I have been fascinated with interior design. I like seeing the transformation of 'rags' to 'riches' and enjoy learning the different techniques used to achieve the desired result.
Being a mother of a toddler has changed my priorities and perspective in life. I have seized the opportunity to change my career and finally pursue my hidden passion.
My mission is to create and execute a design plan that incorporates all aspects of my client's lifestyle and budget, leaving them feeling comfortable, at home and overjoyed with the results.
I like to work closely with my clients, making sure that they are updated on a regular basis and make them aware of any updates and changes in timelines. I like to provide my clients with service and results that exceed their expectations.
I have over 20 years experience in the retail industry working specifically in the merchandising field as a marketing manager and buyer in the home categories. This experience has provided me with a strong business background that encompasses strong leadership, negotiating and financial skills.
Being a buyer in window coverings for over 3 years has provided me with tremendous experience in product development and design. I have learned the technical applications and materials that are used to achieve desired looks and function.
In my pursuit to follow my decorator aspirations, I have taken several courses at Sheridan College and have recently enrolled in QC Design School and expect to earn my certificate by the end of spring 2013.
Services
Located in Oakville, Parson Home Decorating offers decorating services to residential home owners in the West GTA region whom are interested in updating a room in their home. This service will include any room; living room, kitchen, family room, bedroom, dining room and basement. We offer consulation on colour, furnishings and decor. We will coodinate and execute the entire project right through to the end.
Service fees are based on an hourly rate of $75. This includes the initial consultation where details of the request are outlined.