Krystal Sutherland
makeup artist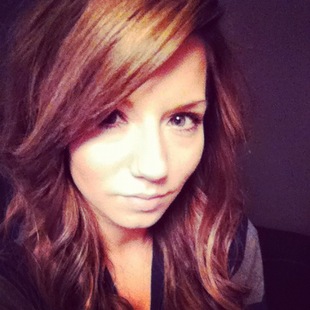 Robson, BC
250-608-0879
KrystalClearMakeup@hotmail.ca
Clearly Beautiful
My name is Krystal Sutherland. I am a new mom and have always had a passion for makeup but realized how hard it can be to always make yourself feel your best when faced with everyday tasks. This has inspired me to take my passion to the next level so I'm able to make others feel fabulous for any occasion.

If you're like me and don't always have time to put makeup on it's nice to know that when given the opportunity to do so that you can fully enjoy the experience and feel amazing!

I approach makeup the same way I do life, in a relaxed and fun manor. I want my clients to feel at ease and to have a good time in the process. It's important to me that everyone feels wonderful and that I use makeup to enhance people's natural beauty, because everyone has it!

I feel honored to help boost confidence in even the most shy of people and have them leave feeling amazing!
I have been enrolled in the QC Makeup Academy since late January and am still in the process of finishing the course. This online course has given me the chance to pursue my passion in something I felt I may never have the chance and freedom to do otherwise. I live in a very small town where schooling for makeup artistry is not available.

I have always had a love for makeup and making friends and family look great! In school I was always last to be ready for an event due to a lineup of friends wanting me to do their makeup! Friends and family have encouraged me to pursue a career in makeup being I am talented in the area but with living in such a small town I had felt it wouldn't be an option.
So I am now happy to say I am pursuing my dream of becoming a professional makeup artist and though I have not had any paying cliental I have many excited family and friends willing to help me practice!

I have recently been asked to contact a local salon as soon as I finish my schooling as the owner has seen some of my work and she is extremely impressed. I've been made aware of a growing need for someone with my talents and cannot wait to offer my services.
Services
I don't currently offer any services as I am in the process of finishing my schooling. However, I look forward to starting my freelance business as soon as I have completed the course.

Once I have completed my schooling I plan to offer a variety of makeup services for different events. From special occasions such as weddings to fresh daytime applications for those times you just feel like getting pampered.

Look forward to working with you and putting my brushes to work!

-KS
Testimonials
I recently had to go to a staff party and Krystal did my makeup for me. This was a really important event and I needed to look my best. Krystal did an amazing job of my makeup and made me feel beautiful! She was not only great at doing my makeup, but also made me feel comfortable, was very pleasant and really quite humorous. The whole experience had me really excited for my evening. My whole night was fabulous and I received numerous compliments on my appearance. I will definitely be going to her again! Thank you Krystal!
Katelyn McGowan
Krystal Sutherland did a makeover on me February 4, 2013. I am 44 years old and rarely wear makeup. It was a pleasant surprise that I enjoyed having my makeup done! Krystal acted very professionally and was very good at making me comfortable. It was a relaxing experience and I definitely felt pampered. Four separate people commented on my makeup throughout the day. I admit that I felt younger and far more put together than most days! I look forward to enjoying another makeover experience in the future and would highly recommend Krystal to others. If you have any questions, please do not hesitate to contact me via email - debpat31@hotmail.com.
Debbie Ursulak
Krystal Sutherland has done my make up for a few events that I have attended and I have loved her work every time. I have known Krystal Sutherland for a couple years. We met working together at Boston Pizza where I learned that Krystal enjoyed doing make up, since she always looked super pretty every day. Since I had been graduating that year I had asked Krystal to do my make up for the day and it looked great! Getting my make up done by her was awesome because she has an amazing and bubbly personality and it's really easy to sit and talk to her while she does her work. Krystal always makes me look and feel beautiful, she has a really great talent for applying make up, and will make an amazing make up artist.
Sandra Poznikoff