Tricia Hunter
color consultant, home stager, interior decorator, interior redesigner, landscape designer, professional organizer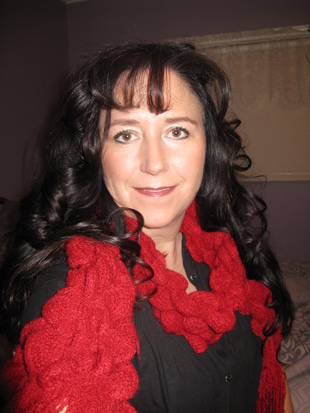 Moose Jaw, SK
wyntersnow@hotmail.com
A VISION BROUGHT TO LIFE, A PASSION TO FULLFILL A DREAM!
Hello my name is Tricia,I am a widow with five young adults and one set of triplets,four boys and one girl. I have been very lucky to have been able to be home most of the time with my kids.Life at times has been super crazy,and very challenging. At this point in my life I decide to do something for me and to do something
I love to do. I want to be able to have a job that is rewarding and exciting.For me taking Interior Decorating has been a perfect choice for me.
I have always had a love to create and an keen eye for design. I was raised on a farm and always seen the use out of everything,something broken could always be fixed or rebuilt in an unique way.I was always doing something with my hands,and my brain was always thinking. Threw out the years I have worked in a Bridal boutiqic,Licensed Hair dresser,many years working in a Green House,many years doing Landscaping.
Services
Color consultant...Cant decide on colors themes..let me help!
Home Staging...Needing help to get your home picture perfect for a quick sale!
Interior Decorator...Buying a new home and not sure where to start? Doing some remodeling and feeling very overwelmed? Well thats what I am here for,to ease the stress and help with all your choices!
Interior Redesign...Give me a call and I can help make things go smoothly!
Landscape Designer...If your wanting ideas in how to make your yard come to life you have come to the right place. With ali ttle imagination and hard work your yard will be beautiful in know time!
Professional Organizator...Closets over flowing?Counter tops cluttered due to lack of storage space?Kids toys never seem to have a home? With some great advise your life can be easier. Give me a CALL!!!
Wanting to Help You See Your Visions and Help Your Dreams Come True. :)