Stephanie Hammermeister
event planner, wedding planner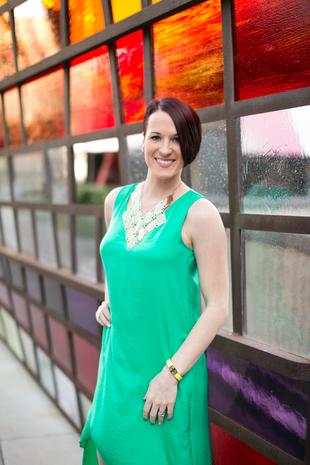 Aliso Viejo, CA
949-444-5140
info@memorylaneeventsllc.com
Simple Thoughts Transformed Into An Unforgettable Memories!
Memory Lane Events LLC specializes in Wedding & Event Planning with a passion for designing occassions that are just as unique as our clients.

The notion behind your ideal event shouldn't be strenuous or stressful. Memory Lane Events LLC works effectively and efficiently to ensure that every aspect of your event is handled with the utmost precision and care. Our goal is to guide your inner creativity and originality into reality.

As worrisome as planning can be, each decision along the way should become a lasting memory in your life's journey. We focus on bringing all of the details and elements together giving you the peace of mind that you deserve. Allow our guidance and expertise to bring the dream you've always envisioned into a memory you'll never forget!
My Name is Stephanie Hammermeister. Guiding your inner creativity into a reality is my ultimate goal. Captivating emotions of anticipation, happiness, bliss and overall fulfillment is ultimately the reason why I love to do what I do. I strongly believe that every moment of planning, however large or small, stressful or calm, should be captivated and fully enjoyed.

Before departing from the east coast with aspirations of becoming a Wedding & Event Planner, I received my Bachelors Degree in Business & a Minor in Human Resource Management. Previously interning with a wedding and event planning company out of San Diego, CA, I was able to achieve skills and attributes that are necessary to be a successful Wedding Planner.

QC Career School Certification & Current Title: International Event & Wedding Professional
Services
Beautifully Bliss
This package is designed for couples who are completely in control of their planning journey but need help with the overall design and theme of their special day. Memory Lane Events LLC specializes in interpreting the special qualities, moments, likes & dislikes, and even hobbies that you as a couple have shared together. This allows us to suggest unique and distinctive décor inspirations that make your special day.. just that.. all about the two of you!

Kismet
This package is ideal for those who have handled all major aspects of their event and are simply seeking assistance with event execution in its entirety. This organizational process begins a month before the event.

Serendipity
This package is best for those who have decided on a few elements for your special day, however, are still in need of vendor acquisition and design direction. We provide assistance in even the smallest details.

Destiny
This package is perfect for those who have chosen date of event but are still in the quest of determining location, professionals, choosing theme and conceptual designs for best utilization of space.
Testimonials
I absolutely cannot express how grateful my husband and I are for Stephanie. We love her so much!! She was beyond amazing from the moment we first spoke and all the way up to the Big Day. She's incredibly responsive, helpful, and just an all-around sweetheart! She became so much more than our wedding planner, she became a dear friend. Through all the wedding drama, Stephanie kept me sane. She was always there to lend an ear and I could not be happier that we worked with her. I'm a bit of a control-freak and probably one of the more intense planners you'll ever meet but that never once deterred Stephanie from doing her job. I wouldn't trust just anyone with something as important as our wedding. But, honestly, I never once doubted Stephanie could pull it off (that says a lot about how awesome she is!) You can tell just by speaking to her that she really is passionate and loves what she does. And she's damn good at it too! Like one other reviewer said, I would recommend her in a heartbeat! We love you tons, Stephanie!!
Julie L.
When my wife and I were originally planning our wedding I didn't think we needed a wedding planner. We had done most of the planning ourselves without any major hiccups and I didn't see the need in spending a bunch of money on someone to watch over our wedding. Now whenever a friend gets married the first thing I tell them is to get a day of planner at the very least. On your wedding day you don't want to have to run around putting place settings on tables, calling vendors to find out why there are chairs missing, or solve some sort of emergency that is happening while you are saying your vows. A day of wedding planner is worth twice as much as they are asking and Stephanie is no exception. It's has been 4 months since my wedding day and I am still hearing stories from guests about how Stephanie saved the day or how she took a so-so table decoration and made it outstanding. Stephanie goes over and beyond what you hire her for and becomes a friend that you want to see and hang out with for years after your special day. Don't hesitate one bit to give her a call and make your event even better than you had planned.
Kenny G.
Stephanie is so great at communicating and keeping things organized. As a wedding photographer, I really appreciated her making it so much easier for me to plan out my shots. (I wish every wedding planner I work with was as friendly as her too!) I'd recommend her in a heartbeat.
Nathan T.
See All Testimonials