Tania Cowley
event planner, wedding planner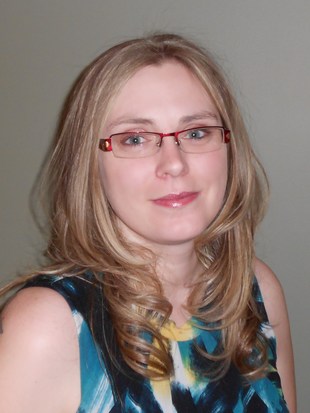 Bracebridge, ON
705-646-2094
tlcmuskokaevents@gmail.com
Adding a touch of TLC to your special day
Tania Cowley, proprietor of TLC Special Events, strives to create a stress-free and seamless experience for all of her clients by managing and/or assisting with all of the essential details that are entailed in a successful event. Currently pursuing her International Event and Wedding Planning Diploma through QC Career School and 14+ years of hospitality experience, she has specialized in organizing and planning events in various hotels & resorts – including Delta Hotels.
During the past 3 years, she has successfully planned and managed 30+ weddings with a local boutique hotel, which increased the business' reputation. As a Muskoka resident, she has year round access to and professional relationships with local vendors and suppliers, which contributes to her efficiency and budget friendly services. With her attention to detail and imagination, TLC has become the choice that many organizers, couples and businesses have been turning to for an enjoyable, organized and relaxed planning experience; whether it be at a private residence, boat, garden, park or hotel.
Services
• Consultations - for the "Do It Yourself" client who require guidance in a particular area
• Planning services - for the busy client who require assistance with selecting dependable vendors and products
• Day of Coordination Services - for the client who has organized a fabulous event and wants to enjoy it. Turn the day of stresses over to us
• Complete Planning Services - for the client who would rather someone else deal with it all from start to finish
Testimonials
Hi Tania We wanted to send you an e-mail to try and express how grateful we are for everything that you and your staff did for us during our wedding weekend. First off, thank you so much for all of your help on the Friday- I was a bit worried when Matt's grandfather took ill, and we wanted to thank you for helping to find a place for him to stay- I know that it was a chaotic day for you-with it being a Kee night and all, but it really meant a lot to us that you took the time to help. We're glad to say that he is doing much better and the whole situation helped to get his medication all straightened out! Where to start? When Matt and I set out on our search for the perfect Muskoka venue, we found several beautiful locations that could have hosted our wedding day. We probably never told you this, but the reason we chose The Bala Bay Inn was because of you! On our drive home from Bala the day that we met you, Matt asked me who I felt the most comfortable with planning our wedding- and hands down it was you! Your attention to detail is amazing, and I could tell that you love your job. Thank you so much for all of your help and advice through the whole planning process- you definitely helped to ease my anxieties about planning a "mini-destination" wedding! It was no surprise to us that when our big day finally arrived, everything ran smoothly, and I didn't have to lift a finger! We were so impressed with all of the details that you and your staff looked after for the entire weekend- from setting up the chairs, (and the waterbottles under the chairs-amazing!) to the sign-in table, centrepieces, and more! And to find everything already packed back up for us the next day, was the cherry on the cake! We couldn't have imagined a more picture-perfect day, and it's thanks to all of your hard work and planning. On several occasions I overheard our guests saying what a fantastic time they were having, and how perfect the Inn was for our wedding. It was also no surprise that all of our guests were raving about the food- we'd have to agree! From the appetizers to the best brownie ever- it was all delicious!! We can't wait to come back and try some more items off of the menu soon! Please send our thanks to all of your staff for their superb help throughout the entire weekend. They made all our family guests feel like true VIPs. Also, please send a big thank-you to Patrick- he was absolutely fantastic and we had such a great night with him behind the bar. Thank you again for making our wedding weekend so memorable, we will recommend you to anyone and everyone! We hope you have a fabulous winter season and hope to see you again soon in the new year, Melissa & Matt Lukas
Melissa & Matt Lukas - August 2011 Wedding
Hi Tania Well, after months and months of plannng, Eric and Kandice's special day has become a beautiful memory. I would like you to share with all the staff at the Inn, how blessed we were to have had the staff, collectively, create this day with us. I know that you are thanked daily for all you do, but more importantly, what will remain with me, is the patience, kindness, empathy, understanding, and the smiles each and every day, for each and every request, whether trivial or important, for every word spoken and every small act provided, the smiles came free all the time. It was truly a privilege for myself as a wedding planner, to work with you, learn from you, and build these memories for Eric and Kandice. The qualities you possess cannot be taught in school or from a course. You have those qualities within you, and it is reflective in your interactions with us over the past while, and certainly over the last few days. Again, a toast to you and ALL the staff, from the serving staff, to the incredibly talented chef. A remarkable team that takes a wedding and from that creates some of the most beautiful memories for eric and kandice to cherish for the rest of their lives. All the best to all of you, Tania, I do hope to work with you again professionally,
Debbie Hall Chambers - Mother of the Groom - October 2010 Wedding
Thank you so much for all the work you put into our Workshop. Tania, you're planning, your confidence and your "no worries" way of doing business was in a class of its own.
Wendy Gray - HBG New Director General Manager - Staff Workshop May 2010
See All Testimonials