Sherri Stuebing
event planner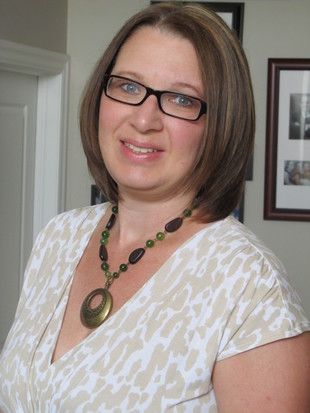 Kitchener, ON
519-590-0699
silverwandcreative@rogers.com
Transforming your Inspirations into your Successes
Introducing Silverwand Creative. We guide and assist clients, in the Kitchener-Waterloo and surrounding areas, in the development, coordination and execution of special events. We provide professional planning services, employing our unique step-by-step process to ensure your event is successful, entertaining and measurable.

Our Philosophy

My philosophy is simple. Events don't shape your life, but the memories of those events can play a significant part in a lifetime of wonderful memories. My mission is built on the belief that no one should have to worry about "the little things" that can stress you out when planning an event. I use event preparation templates and status sheets to make certain that you will also enjoy the event instead of just working "behind the scenes."

Silverwand Creative provides professional service and knowledge to successfully promote and execute any type of event. I strive for a top-notch experience for the client.
Sherri Stuebing is a seasoned marketing manager, event professional and licensed music instructor. Ms. Stuebing, has been exceeding expectations by coordinating and delivering events such as birthday parties, retirement parties, Christmas parties and corporate events, meetings, luncheons and conferences since 2005. She is an experienced and qualified event manager with a Bachelor of Arts, and additional education in technology, marketing, adult learning and music.

Sherri is also a leadership course trainer/facilitator and a customer experience marketing advocate. Sherri has a great deal of experience in executing sound event plans in which she uses specialized project planning techniques to ensure timely completion of tasks and milestones.
Services
Silverwand Creative values creating an elite customer experience by listening to the client's needs and thinking about them in a sequential method, derived from specialized project management and logistic tactics. I take the time to learn about you and your specific requirements to ensure that every aspect of your event reflects your event goal.

Event Consulting

Whether it is a couple of burning questions or help planning the whole event from start to finish, Silverwand can provide you with the level of consultation you require. I offer a complimentary phone or email consultation first so that we can evaluate the level of help you require to make your event a success. I will help you identify event goals and objectives, and work with you to determine your organization's specific needs and define how I can best help you maximize your event's potential. No event is too small. From children's birthday parties to retirements, to corporate events and trade show assistance , I am here to help you make your special event an unforgettable success.

Event Logistics

The key to a successful event is timing. Strong logistics is priority in order to deliver results when planning your event. Silverwand assists you by executing their specialized processes in time and project management, to ensure all entities of the event are completed in a timely manner. I use project status templates to ensure that every accountability is completed on time.
​
Our project management starts with the pre-event planning,including vendor sourcing and contract negotiation right through to full management of all logistical elements of the event, Services includes venue research and selection, travel arrangements, general staging and production, theme decor, keynote speak selection, and security.


Event Production

"How am I going to do it all?" "Where do I start?" Any individual that has been tasked with planning a special event, whether it is a milestone birthday party or a corporate retreat, has asked themselves such questions. I can take the whole burden of the planning, preparation and day of the event off your mind by providing full event production, starting with an initial consultation to discover goals of the event. I will create a budget, timeline and an accountability document to ensure everything gets completed on time. I will arrange your invitations, catering requirements, decorations and any other unique aspect your would like. A representative from Silverwand will attend your function to ensure everything is "planned to perfection!"

Children's Birthday Parties

So that time of the year has rolled around again and you are feeling the pressure and anxiety to plan that long-awaited perfect birthday celebration for your little one. Why not hire a party stylist? This is one of my specialties, and I love seeing the looks on little ones' faces when they get the party of their dreams! Silverwand Creative believes in taking care of every detail so your child can have the ultimate birthday experience. From decor, to loot bags to entertainment , I offer complete party styling services. Silverwand works to style a party around the age and interests of your child. Various themes are available:

Princess Birthday Party
Pirates Adventure Birthday Party
Super Heros Birthday Party
Super Mario Bros. Birthday Party
Candy Spa Birthday Paty
Ballerina's Birthday Party
Pyjama Birthday
Fairy Birthday
Fireman Birthday Party
Construction Birthday Party
Photo Booths

OR
​
For a unique and FUN way to celebrate your little one's special day, why not have a Kindermusik® Birthday Party? We're the EXPERTS when it comes to making music and making children smile! Invite us to your child's next birthday party and EVERYONE—adults and children alike—will enjoy a delightful musical celebration!