Jacqueline Winn
event planner, wedding planner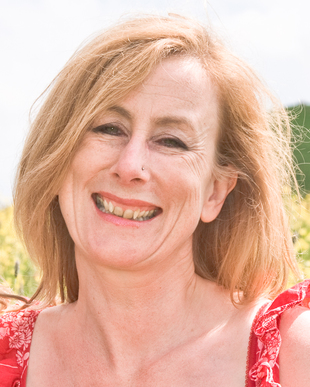 GLASTONBURY
01458 830348
info@paganweddingplanners.co.uk
Let us make your perfect day... Magical in every way
Pagan Wedding Planners is an alternative wedding planning company specialising in Handfastings. These ancient ceremonies date back to Celtic times and have been in use in the British Isles right up until the 16th century.

Handfasting are again becoming popular for those people that do not want the conventional church wedding but want to keep the romance and the spectacle that church wedding convey.

We at Pagan Wedding Planners have many years experience in planning and officiating at Handfastings. It is important to remember that these ceremonies are not recognised by law, so if you want legal status you will need a Civil Ceremony, and we can organise and plan that too.

We are a small, friendly company offering to take on as little or a much of planning your big day as you want us too. We are there at every step offering our guidance and expertise helping you to have the magical day your dream of. We forge close working relationships with all our clients knowing how important this relationship can be leading up to you day. We also officiate at the Handfasting itself. Pagan Wedding Planners really are there from the exciting start to the beautiful and magical end.
Pagan Wedding Planners is run by Jacqui and Emma.

Jacqui has over 25 years experience within the Pagan Community, running many different kinds of Pagan events. She has performed many handfasting in these years and knows what it takes to make a couples day as perfect as possible. She is alo the main celebrant and officiates at all the Handfasting. Jacqui is currently studying with QC Career School for her diploma in Event and Wedding Planning.

Emma is also a pagan with many years experience. She has worked in London for a major hotel chain, flying all over the world, and has a event planning background.
Services
We offer a full Wedding Planning service. However, we are happy to take on as much or a little of the planning as you like. We can offer:

Free initial consultation
A choice of three Handfasting packages
Tailoring a Handfasting to your budget
Help in choosing the right venue for your ceremony
Flowers
Handfasting dress/dresses/men clothing
Choosing scripts
Writing vows
Invitations
Favours
Confetti
Organising reception
Caterers
Marquee hire
Local hotels and B & Bs
Transport
Music - DJ or live music
Entertainers

We help you plan the ceremony and talk you through it all. We are on hand to answer any questions and, of course, we officiate at the ceremony too.
Testimonials
"Thank you, Jacqui, for our perfect Handfasting and the sun! Lol! It was all we hoped for and much more. Thank you Spirit World for the love and light upon the Circle Casting. Such a beautiful heartfelt ceremony. Thank you to Tony, our photographer for capturing the day so perfectly.
Lorraine and Grahame Moorhouse 23 May 2012
"Congratulations on the planning and execution of Stacy and Klyn's hand-fasting. It was the most romantic and touching ceremony I have ever seen. I loved every second and so did the rest of our family .... The rain didn't even dampen the atmosphere .... Just added to the occasion. Thank you very much. X
Judy Oliver (Brides mum!) 21 June 2012
"Dear Jacqui, Tony, Dreow and Cala, A BIG Thank you to all... A Truly Magical and Special moment in our lives that we will both never ever forget... could not have hoped for anything better... Totally Perfect, right down to the Rainbows!!! Everything was Absolutely Fantastic... Well Done! :-D Can't wait to se the photo's! Love and blessings."
Suzanne and Des 30 June 2012
See All Testimonials