Lucy Pene
event planner, wedding planner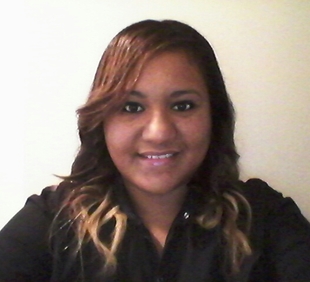 Auckland
021 294 8439
lucypene@gmail.com
Style & Grace Events
"do it once, do it right!"
In the business of Wedding and Event Planning, I am a vibrant young female with a passion and flare for planning events with style and grace. From big to small, casual to formal, spectacular events is what I can provide for you. With an exceptional blend skills and the sheer enjoyment of creating unforgettable memories, I am the perfect person to help you with your next event.

As I think outside the box and beyond the limits, planning and executing events comes naturally and passionately to me. With total devotion to making your event the upmost best that it can be, my personal ability is all the style and grace you need.
I am a 27 year old female from Auckland. I grew up in a town called Pukekohe and where I now reside with my husband and 3 year old daughter.
When diagnosed with cancer at the age of 7, life seemed to be over before it barely even began. Up until the age of 18 when I was officially "in remission", life was uncertain but never the less colourful. Overcoming the biggest obstacle that you could ever endure is the triumph of all triumphs and nothing seemed impossible. With all that said, the saying "the world is your oyster" really comes to play when coming out on top over cancer.
Never the less, I attended my local high school in 1999 – 2003. After leaving half way through my final year and unsure of what I wanted to do, I tried a few ventures that I thought I would be good at.
I flared a passion for hairdressing and started my career in 2005 and completed my first year of three 8 months later, but realised that I didn't have enough drive for the craft. After joining the work force for a few years and reassessing my life, I then developed an interest for wanting to help our rangatahi (youth) find their way from the dark paths they were leading and hopefully show them that they have a choice. Something that shouldn't be taken for granted as not everyone is gifted with the opportunity and would gladly take given the chance.
After presented with the perfect opportunity to do so, I joined an organisation called Te Korowai Aroha, where I gained my certificate as an Iwi Practitioner. With all the necessary skills to fulfill my new passion and uphold my new found certificate of hope and new light for those lost, it wasn't enough to seek a career in the field as I envisioned.
Still very passionate about helping our youth, I established that organising events for such matters to raise awareness within themselves to see a brighter future would be a better way to convey my passion. Not knowing at the time that Event Planning was an actual career, a list of skills showed me that I possessed the necessary nature that is perfect for the job.
Now a full time mother for the past three years and ready to get back into the work force, a wedding and event planning course with QC career school brightened my future prospects with a qualification that is the very essence of my nature and the sole drive of my enthusiasm for this career that seems so perfect for me.
Not only do I love to plan a party, I excel in organising small community events and thrive on the challenge and dilemmas that may occur. I have great initiative skills that have always resulted in a positive manner with outcomes that can exceed the standards of limitations. I am motivated and dedicated to the task at hand with multi tasking abilities that continuously asserts itself. I believe that the skills that I possess, makes me a perfect candidate for planning your next event

With just a few skills at hand like:

• High customer standards
• Motivation and dedication
• Excellent sense of initiative
• Time management and organisation skills
• Excellent people skills

Planning weddings and events comes confidently and naturally to me. As I thrive on being creative with my planning ideas, anything is possible. If it's thinkable, then it's doable.
All in all, planning and executing an event of all matters is what I do best and assures me that the future is bright and exciting to look forward too. Now given the perfect opportunity to do so, Style & Grace Events is all the style and grace you need for your next event.
Services
SERVICES

*Weddings

*Private Functions
Birthdays
Anniversaries
Reunions, etc

*Corporate Functions
Office party
Retirement
Office Retreat
Product Launch
Business Opening
Conference, etc


SPECIAL OFFERS

First Timers

First time using Style & Grace Event's services will receive their client consultation free of charge guaranteed!

Loyalty clients

Loyalty clients will receive a 20% discount for every third repeated business with Style & Grace Events. Conditions apply.

(On the condition that the sole client is the client of repeated business and will receive a 20% services discount on every third service that Style & Grace Events provides)