Jodi Plouffe
event planner, wedding planner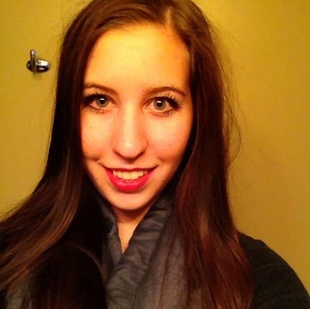 Ste Anne, MB
204-380-2866
Jodi.plouffe@hotmail.com
The joy of making your dream become a reality brings me much pleasure and gratification!
Hi there! Congratulations on your upcoming wedding or event!

My name is Jodi! I am a very organized and creative person, with an outgoing personality! I am very laid-back and stress free, which has been very beneficial for me in this career of Wedding and Event Planning! I am very determined to make your dream wedding or event come to reality, as i am confident that I could meet your expectations and more, and that you will be satisfied with the end result! I look forward to hearing from you and being apart of your wonderful and special day!
I am currently attending and finishing the wedding/event planning course at QC college. I am 24 years old, and have always been interested in volunteering and helping organize local events, friends weddings, surprise birthday parties, staff parties etc. so i have decided to make a career out of it! I currently live in Ste. Anne, Manitoba, and am willing to travel where ever to make your planning stress free! Already completing a Bachelors degree in Arts, i have found that throughout my years of being a student i have become very persevering and even more organized. Planning and organizing has always been a strong ability of mine. Along with my determination and tenacity in delivering the very best of my abilities in giving you the most superb wedding or event is something i stand by and will not quit until your wishes and dreams are fulfilled!!
Services
The goal of my services is to provide you with stress free planning! I enjoy planning and organizing, and i can make it fun and easy for you!

My services are very unlimited, i am here to help and accommodate to your specific needs. I'm available as hourly services to daily, weekly or monthly services, whatever you need me to do to make your dream come true, i will be there for you along the way!

Due to the fact that I am still new in the field of wedding and event planning, i am willing to give you a free consultation to further discuss my services, and of course to discuss what you expect of me and your special day!

Some examples of what I am capable of planning are:
-Birthday Parties
-Surprise Parties
-Milestone Parties
-Retirement Parties
-Themed Parties
-Bachelorette/Bachelor Parties
-Weddings
-Baby Showers
-Meetings
-Bridal Showers
-Open Houses
-Annual Parties (New Years Eve, Christmas Parties, Halloween Parties, St. Patricks Day Parties)
-Anniversaries
-Graduation Parties