Amber Blackman
makeup artist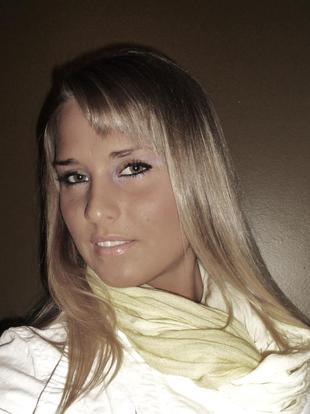 Flaxcombe, SK
306-512-2404
amberblackman@hotmail.ca
Bring Out The Beautiful In You
My name is Amber Blackman. I am currently in school for my MIMA (Master International Makeup Artist) I enjoy every part of being a makeup artist and what my job will entail. Passion is what an artist needs to survive. I take all of my passion and love for what I do and put it into my clients. Whether you are looking for a modern daytime look or a full out glitz makeover I am always willing for new challenges and to put best foot forward. Every client is different every need and want will change from person to person and my goal is to put everything you want into one look to make either your special day the most memorable and have you feeling beautiful or teach you the basics in applying your every day look.
I have gone to school for my masters in psychology and minor in kinesiology, but realized it wasn't my calling. It took me many years and lots of thinking to realize what I really enjoy and would like to do for a career. I have been dealing with makeup for many years. My moms best friend is a makeup artist and I have always been the "dummy" and been intrigued by the different creations you can make just on one face. I haven't always been doing makeup though. I, for the last 5 years, have been working in residency homes for elderly. I love the feeling I have gotten from giving back and helping others. I believe it has taught me so much, whether that is how to react around certain situations, how to sensitize with certain people, or even having a gentle touch. I am happy to say that I have worked in these homes and am now starting my makeup career and am moving forward. They also make excellent models to my makeup and give me a different experience. I have elderly to practice on as well as 6 siblings. I come from a very large family so I am very patient and understanding. Any needs and wants are usually given and I am looking forward to expanding my horizon and knowing the sky is the limit.
Services
Face Cleansing: This is an exfoliating cleanse to help your skin rejuvenation. It is very relaxing and come out with healthier skin. It helps to get rid of blackheads and helps with oily and dry skin.

Day/Night time-Bring out the natural you-look: This is a very subtle but very natural look. If you have troubles applying makeup correctly or just need that little extra oomph in your look for your special night out this is perfect for you.

Bridal Makeover: This includes us getting to location for the wedding on wedding day. We will do a pre-wedding test to see what look the client will want for his/her special day as well as the wedding day itself. The look you want whether a full glamorous look or a very sheik and natural look is what you will get. We want to make you feel like all eyes are on you with no if and's or but's.

Glamour Makeup: Whether you are going for a model photo shoot or going on runway, we have just the look for you! We will accentuation all needed areas and make that extra touch to put your makeup over the top whether that entails diamonds, bold colors, or a popping look, we can guarantee that is what you will get. You will get a look you can work so you are the one that makes the jaw drop in bringing out that beauty and highlighting all needed areas.