Charisse Alfaro
makeup artist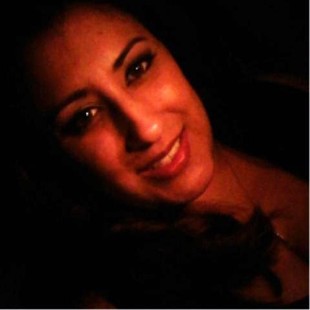 Concord, CA
925-788-6046
c.m.alfaro@hotmail.com
Wait till you get a load of ME!!! *wink*
My name is Charisse, and I am a make-up fanatic.....I can't go anywhere without mascara. LoL!

I have over 15 years experience of wearing and applying make-up to myself and others. I want to broaden my make-up horizons!
I have been wearing make-up since I was a child. My mother initially taught me how to wear it, because I used to perform as a dancer on stage. I needed to be able to handle my own face, because she wasn't allowed back-stage many times. When I turned 19 years old, I began working part-time as a free-lance make-up artist for MAC Cosmetics while attending SFSU. Needless to say, that is the moment that I truly fell in love with make-up! I was so curious about the different products that I also free-lance with Bobbi Brown, and Clinique.

I admit, that I am MAC fanatic, but have currently begun using products with Urban Decay and Eye Candy. They are very similar in pigments, but maintain their unique styles. I like to mix things up!

I have always been artistic, and love making people over whether for fun or work. I want to make this my life long career - not just my sideline hobby.

I gravitate towards the smokey, cat-eye look. I love the way it defines my eyes without loading too much on my face. I strongly believe that make-up should enhance your beauty, not hide it.
Services
Wedding & Special Events Make-Up.....Character/Costume/Theatrical Make-Up......Daily Wear Make-Up