Ming-Hui Chen
wedding planner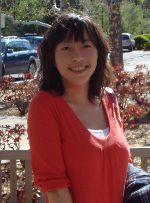 San Jose, Silicon Valley, Peninsula, EastBay, CA
510-305-8680
ming@belovedevents.com
Allowing you and your family to enjoy every moment of your wedding!
Beloved Events is dedicated to make your wedding day into beautiful memories! We take pride in making sure everything you've hoped for is carried out just as you've planned!
We will abide by the following values throughout planning your event:

Unique Approach: We are flexible and work to meet your specific needs. We create a custom package to fulfill your dreams, which falls within your price range.

Happy Couples: You are our top priority through out the entire process. We do our best to make all of your hopes, wishes and dreams come true!

Save you time: We know what a precious commodity time is to us all, so we do our best to be concise and efficient!

Overall Assistance: We know that you will find us easy to work with, overly organized, excited and positive! We love what we do!
Services
Beloved Events offers a variety of packages, as well as individual services. This allows you to pick & choose the services that are right for you.

Packages:
Wedding Event Coordination & Production
Wedding Month Coordination
Wedding Week Coordination
Wedding Day Coordination
Wedding Decoration


A la Carte Services:
Hourly Consultation
Invitation
Floral Design
Wedding Photo Album
Vendor Referral
...and much more