Ashley Ferreira
wedding planner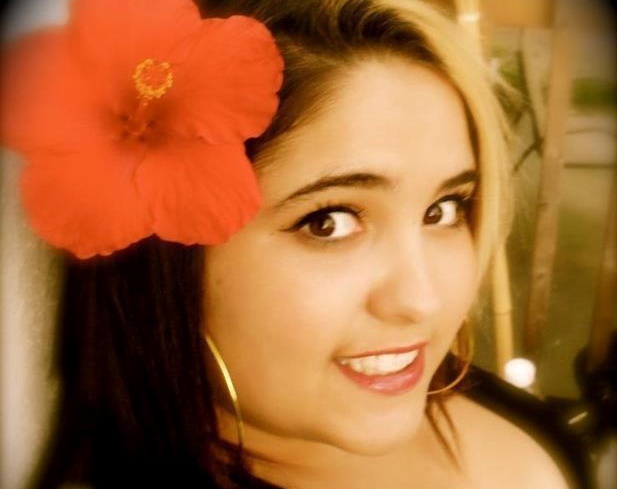 Etobicoke, ON
647-888-3305
a.ferreira@ashleysweddings.com
Happily Ever After Begins Here
Starting Ashley Wedding Planning has become a dream come true! To have an amazing, and yet stress free wedding for you and your closest friends and family, it is most important to hire professional help and that's us! We offer customized and unique ideas just for our clients; we promise we will do our best so that everything will be perfect! Ashley always dreamt of planning her own wedding like every girl does, but when she was asked to plan her mother's 2nd marriage, it was like a dream come true earlier than expected. In only three hours she had ceremony, reception and flowers all booked, and in four days all deposits were paid and the wedding was pretty much good to go! Ever since she planned her mother's wedding, Ashley knew wedding planning was a passion of hers. She also planned her sister's destination wedding in Jamaica that happened in November of 2012, and many more after. Ashley became an international certified wedding planner in 2013, and professionally started planning weddings in Brockville, Ontario, but is now serving the Toronto area! Ashley believes being a wedding planner isn't just about helping you plan your wedding, but to be your fairy godmother, friend, and therapist because this is a time that you will need more from someone and their organization skills. She encourages her brides and grooms to call her anytime even if it's just to vent. Ashley's goal to help all couples with all budgets. This wedding planner just wants you to know she is here for you. Ashley is very excited to work with each and every future bride and groom that comes her way!

Please contact me through Wedding Wire at www.weddingwire.com/ashleysweddingplanning
We all know planning our perfect day can be challenging and extremely stressful. Let me help ease the stress!
Make the best day of your life even more memorable; with high-quality professional service from Ashley's Wedding Planning. Based in Etobicoke, Ontario….Ashley's Wedding Planning services Toronto & the surrounding areas. Planning services are also available to Brockville (and surrounding area) brides and grooms.
Whether your wedding is a small gathering or a large event, Ashley can provide the resources and solutions you need to have your dream wedding.
I would like to first congratulate you on your engagement, let me be by your side through your exciting journey to married life.
Every Princess deserves their Fairy Godmother, Let me be yours! Ashley is internationally certified and is here to assist you by providing a wide range of services at affordable prices!
Services
CONSULTATIONS

If you need a professional opinion or guidance to help you start planning your wedding, Ashley Wedding Planning offers consultations for you at an hourly rate. Your first consultation is free!


DAY OF WEDDING PACKAGE


Day of wedding package is for the Bride and Groom who would like to do most of the wedding planning on their own, but do not want to worry about the details coming together in the end. We will give you advice and guide you as you choose the details of your wedding but allowing you to relax and enjoy your day.
Initial Consultation
recommendation of vendors
Two personal meetings to discuss and assist in wedding day plans (Consultation meeting not included in this count)
Unlimited Emails and Phone Conversations to help in wedding day plans
Detailed Wedding day Itinerary for anyone you would like it given to
Use of Emergency Kit**
Manage other last minute details Coordination of Ceremony Rehearsal
Full Ceremony and Reception Set-Up
Full Ceremony and Reception Coordination
Ceremony and/or Reception Clean Up

THE "EVERYTHING" PACKAGE

Full Service Wedding Package is customized for the Bride and Groom who in their busy lives, do not have the time to create the wedding of their dreams or, they just don't know how to make their vision come to life. Let Ashley's Wedding Planning it for you!
Initial Consultation
Monthly timeline check-ins and To-Do list via phone or e-mail**
EIGHT PERSONAL MEETINGS to discuss your wedding plans in detail
R.S.V.P Service
Assist with details such as print materials
Favor Assembly
Bride and Groom Suite set-up (Refreshments included)**
Use of 'Emergency' Kits
Plus ALL the details of the "Day of WEDDING Package"
Full Coordination of Ceremony Rehearsal
Full Ceremony and Reception Set-Up
Full Ceremony and Reception Coordination
Ceremony and/or Reception Clean Up




PERSONALIZED PACKAGE

Personalized Package offers couples who want more or less then what the above packages offers. If you don't think any of the above packages are conducive to what you are looking for, we will sit down with you in our Free Initial Consultation meeting and create one just for your needs. We will work closely with your budget to perfect YOUR custom package. Price to be quoted upon completion of package details**



The "Sweet" Services

Candy Bar Set-up

Want to spoil everyone's sweet tooth? Why not have a Candy Bar at your wedding! This set-up includes: Decor for Candy-Bar to fit the theme of your wedding Candy or Chocolate (Ask us about our Sweets Selection if you want pick your candy!) Mini boxes or organza bags (great guest favour idea!) Personalized tags
**Prices may vary due to number of guests and Selection of Candy


Cake Pops

Would you like to add Bride and Groom cake pops to your wedding, or engagement celebration? We could also make cake pops to resemble your bridal party! Tasty Chocolate or Vanilla cake covered in multi-layers of chocolate, who wouldn't want to take a bite. Personalized tags and Ribbon included!


Tags and Confetti
Would you like to buy our homemade tags and confetti? Contact us for details!
Testimonials
Ashley was my wedding planner for my wedding Sept 28/13, and she was absolutely outstanding. When I first met Ashley she was starting her business in Brockville, we had regular meetings and anything I needed she was a text or phone call away. I had tons of stress during this wedding planning and I would call her and she would let me vent for hours and offer me advice. Let me tell you how amazing it was to have someone who truly listened to you and didn't just shrug you off, it was amazing. Ashley moved to Toronto a few months ago before my wedding and we kept in regular contact with texts and FaceTime, and when I had problems she would do the long distance calls and emails to make sure everything was okay. She came down the Tuesday before my wedding to help with all the last minute details, and the day before the wedding she helped with all the decorating, and when we had some problems with my venue missing some linens she went out of her way the morning of the wedding drove 20 minutes and arranged to get some linens from another venue. Every issue that probably did happen the week, day before and day of the wedding Ashley handled no questions asked. The day of the wedding was absolutely insane, when we arrived in our room to get ready she had some munchies, puddings and drinks available for the bridal party. She was at everyone's call all day, and kept so organized and calm and cool with a smile on her face. I could not believe it, I would be pulling my hair out wanting to kill people. My husbands and my wedding day was absolutely perfect, Ashley is who we have to thank for that. She made so many last minute arrangements and made it so easy for our families and bridal party to relax and enjoy the wedding. At the end of the night she did all the clean up so we did not have to worry about it. Anyone thinking of having Ashley as a wedding planner, DO IT!!! She is absolutely amazing and goes above and beyond for her bride and groom to make sure their day is perfect. We actually met a wedding planner through our venue as she runs the events, and you see the difference right away. Ashley isn't most wedding planners, she is your friend, therapist, your everything during the process of planning your wedding and I truly love her! She made our day perfect. I hope this helps future brides and grooms of Ashley, I would recommend her to anyone, she is worth all the money in the world, and if I didn't have her as my planner, we probably would not end up having the weddingof our dreams in our affordability. Thank you Ashley!!
Sarah
Though I didn't meet Ashley until the day of the wedding, as a bridesmaid, I got to spend plenty of time with her the day of the event. I have to say, she was one of the most organized and friendly individuals I have ever met! Ashley doubled and triple checked every detail, and was constantly moving between the bride, groom, bridal party, decorators, and meal/cake providers to ensure that everyone had what they needed and was more than happy. She provided everyone involved in the day with her contact info, and was only seconds away no matter what anyone needed. She eased even the smallest concerns, negotiated on behalf of the bridal party with difficult hotel and reception personnel, and did all of this with a smile on her face from 3am until the following 230am on the big day! I can't even begin to imagine the work and coordinating that she did with the bride and groom behind the scenes prior to the wedding day to make it all unfold so well. Ashley's Wedding Planning is certainly worth your time and money!
Amanda
Ashley's Wedding Planning is one of the best wedding planners I know. Ashley takes the time to learn how you want your dream day to be then delivers it. I highly recommend Ashley's Wedding Planning.
Tim
See All Testimonials