Stacy Collier
event planner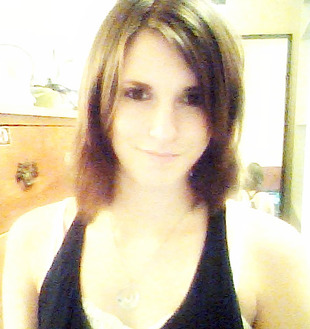 Salisbury, NB
collier_stacy@live.ca
Let me worry about the things that you shouldn't have to.
My name is Stacy Collier. I am a full time bartender who is, currently, working on my course for wedding and event planning.

I hope to assure my future clientle that I feel their event is just as important to me as it is to them.
I graduated high school in 2007 and have worked in the service industry since, learning small details about events while doing so. I am currently employed at a Royal Canadian Legion. My job title is Head bartender, however, I do multiple things besides JUST bartending. I answer the phones, I set the tables for events/dinners. I get to sit in for the annual Ladies Diamond Ring Dinner, etc.

In my current job I am a jack of all trades.
Services
The Services I Offer Are:

Consultations- For a fee, we can sit down and discuss the elements of planning a wedding. I offer a personalized folder that contains some tools to help you plan your wedding.
These tools are- Budget sheets, a list of local vendors, a timeline for your wedding day, etc.

Day -of- Services - I will oversee any ceremonies, event, parties etc. the day they are held (problem- solving, lend a hand, advise.)

Ceremony and Reception Package DOS- I plan the ceremony and reception, with day- of services and oversee the event. (This can also be used as an event package.)

Ceremony and Reception Package, no DOS- I plan the wedding and reception but will not appear the day of. (This can also be used as an event package.)