Annshumeka Bowie
event planner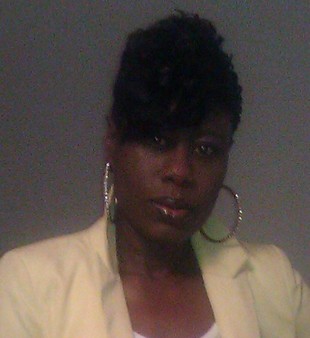 Indianapolis, IN
317-652-6114
PrestigiousPlanning@hotmail.com
"Envision your dream, we will make it your reality"
Annshumeka Bowie discovered her passion for event planning & catering in high school when she took her first culinary arts 4 year course. That was 20 years ago. Annshumeka has been an event planner and cater professional for over 10 years. Her cheerful attitude, exceptional attention to detail and ability to organize, as well as coordinate multiple tasks, has resulted in many successful events over the years.
Her viewpoint is straightforward: The client relationship is fundamental. Annshumeka believes in listening to her clients and ensuring their vision and goals for a successful event becomes a reality. She knows that only through detailed communication can the goals of the client be achieved.
Annshumeka's depth of knowledge and drive to stay up on the latest trends is invaluable. Event planning can be a daunting process, and there are many tasks that can easily be overlooked. Annshumeka's knowledge offers a wealth of information to share with the client, which ultimately translates into a smooth, peaceful, and proficient planning process.
Services
Prestigious Planning is a full service wedding and special event company. We position ourselves as a resource to corporate management teams and every day people to support growth through the flawless execution of weddings, birthday parties, special events, and meetings. We help create exceptional and unforgettable moments through inventive planning and implementation.
Prestigious Planning's goal is to provide the highest level of service in the event planning industry to a diversified client base, at a competitive cost.
Testimonials
Prestigious Planning made my wife's birthday a party a very memorable event. They were very attentive and professional. Their suggestions were very tasteful. Prestigious Planning was very knowlegeable about the different vendors in the area which turned out wonderful for our budget. Their prices are extremely reasonable and they paid great attention to detail. All we had to do the day of the event was to just walk in and have a good time. That's exactly what we did. We were very impressed and will definitely use their services again!
Natosha & Allison Whitaker
I was initially impressed with Prestigious Planning's enthusiasm, communication skills and professional demeanor when I hired them four years ago as a event specialist to plan a 40th Birthday Party for my significant other. Since I have used Prestigious Planning for various events. Since day one, they consistently demonstrated all of these qualities and more, and I heartily endorse them to plan and oversee any event. The event planners are reliable, dedicated and eternally upbeat. Their ability to manage and direct from the planning stages to the end is unparalleled, and it is because of their excellence in this area that I have repeatedly asked them to plan my events and have recommended them to co-workers and friends. The event planners multitask effectively and are able to handle multiple projects. They consistently met or surpassed all my expectations. Of particular value to me as a client was Prestigious Planning's team player mind-set, enthusiastic embrace of change, ability to work on many different tasks at a time, and unwavering commitment to exceeding customer expectations. I regularly receive unsolicited praise from people that I have recommended to use Prestigious Planning. They have an outstanding level of service, professionalism and follow-through. Organized and diligent, Prestigious Planning, has always taken the lead on my events, and made me feel completely at ease. Every detail was always in order. I trust them completely to do an outstanding job. I use Prestigious Planning exclusively and will continue to recommend the service that these ladies provide to anyone in need of an event planner. The event planners are hardworking, top-performing customer service professionals. Prestigious Planning has my highest recommendation, and I am happy to furnish more details if you would like additional information. Sincerely, Nichole Bonner-Collins IRS Manager
Nichole Collins