Miya N. Hollis
event planner, wedding planner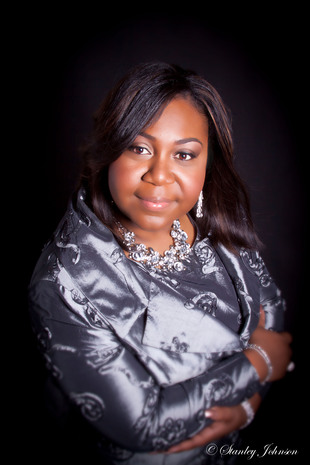 Midway, FL
Office: 850.574.0892 Cel
mnhweddingsdesigns@gmail.com
"It is not just any day; it is the start of a lifetime..."
MNH Weddings & Designs, LLC provides wedding, special event, corporate event and graphic design planning and consulting services to couples, entrepreneurs and families. We are a full-service planning and consulting group whose goal is to please our clients and produce elegant results. From our experience, too many people become overly stressed and frustrated when planning these events. We are experienced consultants who will use our expertise to help create memorable and stress-free events for our clients. The result? Our clients can sit back in awe as they witness their dreams become reality.
Wedding and event planner Miya N. Hollis radiates energy and passion when she is in her element of planning an event. Not to mention, the sheer excitement and sense of satisfaction she feels when an event comes to life and has a significant impact on the life of her client.

Like many in her industry, Miya became interested in providing consultant services when she successfully planned her first five weddings for family and friends. Since that time, she has planned and serviced a number of private and corporate events. Both in theory and in practice, she is knowledgeable about all areas of planning, negotiating, decorating and budgeting. With over eight years of experience, she has been involved in the planning process from the beginning to end providing close attention to each and every detail.

Miya's unique blend of skill and enthusiasm translates into every event she plans. No event is too big or too small, whether her client seeks "small and intimate" or "grand and lavish", Miya has the ability to budget and optimize the dollar to create beautiful memories that will achieve and surpass their expectations. Given the opportunity to experience seeing reaction of that bride, the birthday girl or the business owner, gives Miya great pleasure and is what motivates her to do it all over again.

One of sure thing she loves more than event planning is being a mother to her 10 year old son Jayden (his smile will light up any room). When she is not party planning, she enjoys unwinding by sipping on a nice cup of coffee while chatting with girlfriends. It may come as a surprise to some, but Miya doesn't divulge all of her secrets, she is saving a few details for her very own Mr. Right!
Services
MNH Weddings & Designs (MNH) is a full service company that provides consulting and planning services for weddings, special events, corporate events, catering and graphic design services. We are experienced and dedicated professionals with many years of event planning experience. MNH is unique because we are determined to provide our clients with our undivided attention. We listen to their needs and work with them to create the event of their dreams. We arrange weddings, receptions, parties (i.e., birthday, baby shower, anniversary, etc.) corporate events, consultations, budget planning, answers to etiquette questions, as well as full-service referrals to caterers, florists, hair stylists, entertainers and musicians.

In addition to the weddings and special events briefly described above, we also provide a wide range of graphic design services such as obituaries and prayer cards, business start up stationary designs to include letterhead and business cards, wedding invites and programs, graduation announcements, flyers, posters and any other design needs.
Testimonials
Business with MNH was professional and personable. Miya coordinated my wedding to the man of my dreams and then she coordinated my baby shower! Miya was very friendly from the moment the planning begin throughout the event. Anything that I choose to do in the future will be done by MNH!!!!! =)
Aviance Dawkins-Moore
My wedding day was the happiest day of my life. Everything went perfect. For as wonderful as my wedding day was, I know that one thing is true…our wedding would not have gone as great as it did without the services of MNH Weddings & Designs. Miya was thorough and extremely reliable. Miya demonstrated organization and professionalism from the first time we met. Miya is such a great wedding coordinator. She takes such huge initiative to make sure everything goes smoothly and without stress to the bride. She really has a gift of understanding what is important to the couple and wants the wedding day to be perfect! Miya takes pride in making sure no details are overlooked and making your special day the best day ever! I would recommend her services to every bride to be. I am thankful that I had the help of Miya in making my wedding day a day I will never forget.
Kwanzaa Goodwin
I know I could not have found a better planner in my area. MNH Weddings and Designs are truly topnotch. I really appreciate Ms. Hollis and her team for making my wedding day memorable. Whatever I needed, she and her staff made themselves available to me. Miya recommended other vendors to me that where just as professional, reliable and courteous as she was. Miya pays very close attention to detail and I love her for that. I would recommend her to any bride or anyone planning an event. I am grateful to her and her staff. Miya – You were right there, helping out wherever and whenever needed…from ordering supplies to helping with the menu - we could not have done it without your expert consulting services.
Tyrika R. Morgan