Hollie Girod
event planner, wedding planner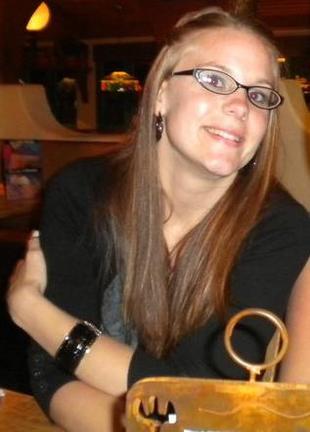 Fredericksburg, VA
540-809-8458
holliegirod@yahoo.com
Helping you create your most cherish able memories.
My name is Hollie Girod and I have been inspired by my sister's wedding to pursue my dream career in Wedding and Event Planning. I am an Office Services Assistant for Probation and Parole full time but I am a Wedding and Event Planner who is ready to become your personal Coordinator. Wedding, corporate event, birthdays, receptions, holidays, and so much more, whatever event you want people to remember I am here to help you plan and make memorable. I believe in strong morals and values and I know with my creative touches and your thoughts and ideas, your event will be one your guests won't forget. I am looking forward to working with you and becoming the best Wedding and Event Coordinator you are expecting of me.
I am 27 years old, born and raised in Virginia, I have an Associates Degree in Business Admin and I am certified in Wedding & Event Planning, State wide and Internationally. I graduated high school in 2004 and immediately started college in the Fall and started out in Education; changed my career several times within the last 7 years. I have a 4 year old Yorkie, named Reggie, my parents are still happily married after 31 years and I hope to some day find my one true love and have a beautiful family and marriage just like them. My father is a huge inspiration in my life and I look up to him when I need advice; he is B&G Supervisor for VADOC. I have a younger sister, who was recently married about a year and a half ago; her and her husband are now expecting a little addition to their family. My mother is a bus driver for the county we live in. I fell in love with weddings when I was 22 years old, I wanted to finish my degree in Business Admin and started going to school part time and working full time. I am absolutely in love with the whole idea of the best friend, the soul mate, one true love, two hearts and one love, the dress, the cake, the shopping, the planning, the friends and family; weddings are my true dream career. I decided to receive a certificate in Wedding and Event planning because not only am I excited to help beautiful couples with that one special day, I hope to be a great coordinator for companies and their special events.
Services
My services include: Consultation, price may vary upon each event, follow up meetings which will also vary depending on event, choosing venue and DJ/band entertainment, searching for florist, caterer, cake tasting and organizing the church if applicable. Help manage guest list and develop seating plan if applicable. Keep track of budgets and manage rehearsal dinner, preparation and organization on event day.