Sushma (Sonia) Raghava
event planner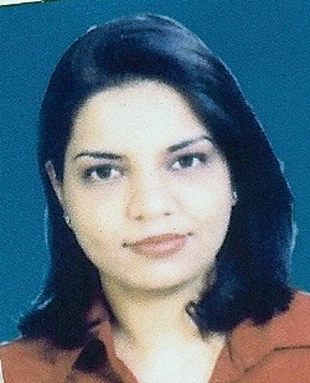 Roswell, GA
631-805-8133
bsi.sonia@gmail.com
You imagine it while we make it happen for you....
Welcome to the future of event planning! "Stylish Planners", The Event Planning professionals, bring to Atlanta a new breath of air in the event planning market. We have embarked on a Journey to combine old fashioned values, going the extra mile, and using cutting edge event-planning techniques, "Stylish Planners" will pilot the market, providing exceptional quality results, every time."Stylish Planner" are your one stop need to all your dreams and we are here to make your visions and dreams come to reality. No matter what the event maybe we turn your everyday event into something magnificent.
Stylish Planners strategically works with you from the mapping the event from start to end carefully and efficiently to meet your needs. Our services span everything from strategy and planning to on-the-ground event support to ensure your events are carried out with precision and according to plan.

Our goal is to maximize impact and ensure we make this a special event in your life. Therefore the additional factor unique to Stylish Planners is our luxury touch and embedding a true reward and reason to celebrate every event we plan for you making it special today and forever. By providing the highest class events with exclusivity, we set you apart you from all others and provide yet another unique offering tailored to you and your image. Every event is distinctive and every client is exceptional to us.

From event planning through creative execution, Stylish Planners is focused on creating events that leave a lasting impression. Finding the right theme and applying it to all aspects of your event ensures all guests have the best experience possible. Stylish Planners ensures we do brainstorming and apply themes that resonate. The most memorable events occur when an inspiring theme is applied to all aspects of event design and décor.

Stylish Planners is your solution to all your future events. We come with style, elegance, and make sure we dazzle our glamour in your events and sprinkle a dust of happiness on all the guests leaving a smile on their face.
Services
"Stylish Planners" is proud to offer the best Event services in town which range from all private parties to all corporate level portfolios. We services all areas of Atlanta and especially focus on Roswell and Alpharetta areas. From the most personal birthday milestone to the biggest New Year's Party in town all can be done for the best by the best!
Services range from one on one consultation to complete all desired events. We have tailored packages that can be worked for all our clients as we believe everyone is special to us and we want only the finest for all our clients. Contact me directly for a complimentary consultation to discuss the details of your event and we will ensure we create a exclusive package for your event.