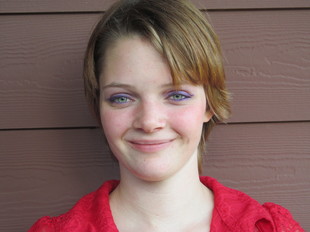 Marysville, WA
503-348-2549
afinn@rnstech.com
Finding the beauty in you
My name is Alyssa Finn, I provide make-up for any event. I provide tips and tricks for every day make-up use and wear, as well as applications for special occasions and theatrical events. I approach make-up by using minimal amount of product to achieve a beautiful, natural look for my clients.
I am currently a student at QC Make Up Academy, completing courses to get my certification for Master International Makeup Professional™ (MIMP™). Thus far my experience in this career has been limited to my own face, and my loved ones (who have a wonderful amount of patience with me!).
Services
I provide a variety of services, including (but not limited to): Daytime/Evening applications, Special Occasions (Weddings, Formal Dances, etc...), Every Day applications/tips and tricks, and Theatrical Applications. I ask that clients contact me a minimum of a week in advance for appointments, 1 month minimum for large events (Weddings, or other large groups of applications).