Rebecca Robinson
event planner, wedding planner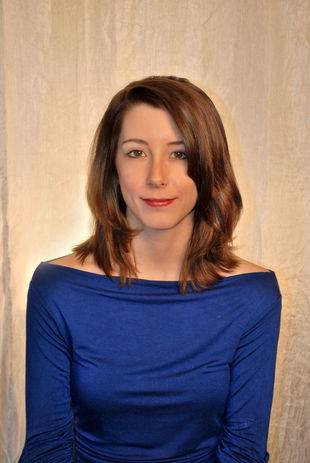 Lively, ON
705-822-4267
sudburydynamicevents@gmail.com
Dynamic Events - Making every event unique!
My name is Rebecca Robinson and I am a certified Event Planner. I am 20 years old and am eager to contribute my skills and knowledge to help people celebrate what is important to them! My sister, Victoria Murphy, and I have started a local company called Dynamic Events. Victoria specializes in Wedding planning, but has studied my Event Planning course in great detail as well. Here at Dynamic Events we strive to satisfy each client by making their events as tailored to their likings as possible. We approach each client with a fresh palate and really start from scratch to build the event in the way that they envision. Not every event fits into the mold, so we don't approach it in that way! We take the time to listen to our clients and put together great ideas and concepts for their events. With our skills and education we specialize in everything ranging from corporate events to personal events, as well as community events and fundraisers.
In my youth I planned many birthday parties and get-togethers with my friends and family. It did not occur to me that I could make a career out of it until my sister began studying to be a wedding planner in 2011. At that time I read over her course material and realized that this was something I wanted to do professionally. It is very exciting to be a part of other people's happiness and to be able to help create that happiness fills me with pride, joy and excitement! So, late in 2011 I pursued my education in Event Planning and am now a graduate of QC with my certification as an International Event Planning Professional. I am highly organized in my personal life and enjoy organizing, so this is a perfect career choice for me! I have a natural knack for keeping things in order, for planning and for time management. I have also received extensive education in Social Studies and Communications and feel comfortable and confident that I can work well with any personality type. Launching my own event planning business has been great fun, and is a huge personal success for me. I would love to assist you in planning any event that you have in mind! With the hustle and bustle of everyday life, often people do not have the extra time or energy that planning a great and successful event requires! That is where I come in, to lighten the load, or to plan the whole event! I am dedicated, reliable and honest and take great pride in my business. The wonderful world of event planning is one in which I feel at home.
Services
Anything you need for your event, big or small, we can help!

Event Coordination
-Hourly Consults
-Vendor Referrals
-Venue Selection
-Securing services, venues and products
-Budget Planning
-Inspiring Ideas
-Theme Ideas
-Assistance setting the date
-Invitations and RSVP
-Entertainment recommendations + securing
-Rehearsal dinner organization
-Planning all aspects of the event
-Day of Coordination

Packages are available, and personalized packages can be created!