Breanne Agnew
wedding planner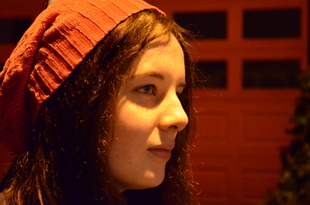 Vancouver, BC
604-365-9041
breanneeagnew@yahoo.ca
Everyone is unique, your wedding should be too!
I am all about YOU! ~I come to you, in your home or community and help you to make your wedding exactly as you dreamed, anywhere from helping you get on your feet in the early stages of the planning process so that you can take your wedding into your own hands, to writing all the thank you notes to your guests after the wedding.
I grew up in a small town in the British Colombian Rocky Mountains and I attended my first wedding when I was 6. My love of weddings grew from there. When I was 13 I started helping my dad out at work when he catered events. During high school I was always planning fundraising events for my social justice group and after graduation I took a Tourism and Recreational Management program, majoring in event planning. After my first year I decided that it wasn't enough for me and moved to Vancouver BC and started taking the Wedding Planning course through QC Career School. I am now finishing up my course and working on starting a wedding planning business BEA Weddings.
Services
Everyone's wedding is unique, so how could you put a price on unique service for your event? I will work with you to figure out the service you require and a reasonable price that works with your budget. It is, after all, all about YOU.