Pavinder Dhani
makeup artist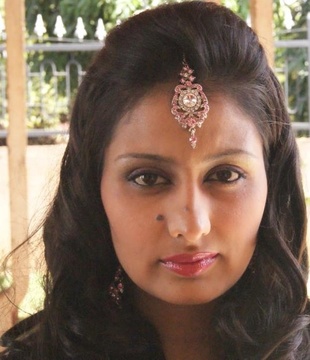 Moshi and Nairobi
+255765665255
Vpavan10@yahoo.co.uk
Hi my name is Pavinder kaur dhani, I live in Moshi,Tanzania. I am married with two kids, I am a housewife. Iam also planning at becoming a specialised makeup artist to get the hidden beauty in each invidual with my creativity and holistic talent......
I was born in Nairobi Kenya, I am 27years old.I studied my nursery,primary and secondary in lore to convent msongari school. Then joined SGGS Starlit college where I did my further studies...Now i joined an online course with QC Makeup Academy,where i am experiencing the different makeup looks,trends and styles......
Services
I specialise in both natural and bridal makeup look and avaiable for bookings.......I am always available and ready to give you a transforming look. So look no futher and give me a call or email me....