Helen Nguyen
makeup artist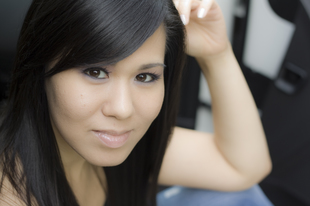 Philadelphia, PA
610-299-1012
ntmp01@gmail.com
bridal makeup. makeup artist. makeup. makeup artist in Philadelphia, PA, NJ, DE.
Hello! My name is Helen. I'm a freelance makeup artist for about 4 years. Making beautiful faces is my passion. I have always had a love for makeup since I was a little girl. I love the way that makeup transforms the way a person feels about themselves. My goal is to compliment your natural beauty and highlight your best features. I would describe my makeup as clean and beautiful.
Services
Providing professional on-site makeup services. Serving the PA, NJ, and DE areas. Specializing in wedding makeup for your entire bridal party. Every package can be custom designed. I provide makeup services for weddings, photo shoots, TV appearances, stage artists, proms, dances, everyday events, and any other special occasion. I will listen to your request and give you my professional advice.
Please contact me for rates or with any questions.