Bobbie Wright
event planner, wedding planner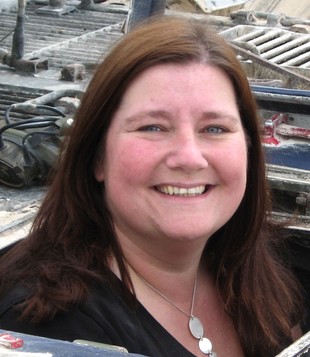 Aberystwyth
07790 573349
bsj1191@hotmail.com
METEOR EVENTS

Make An Impact, Leave An Impression
My name is Bobbie Wright. I was Bobbie Hayes until I got married in April 2012. It was only when I was organising my own wedding that I realised how difficult and time consuming it can be to contact all the suppliers involved, ensure everyone understood exactly what I was trying to achieve, ensure everyone knew what they needed to do and to get it all to come together perfectly at the right time. I thought then that it would have been SO much easier if I could have called on the help on someone who had those contacts in place already and could recommend suppliers, or even better just plan it all for me, on the basis of what I wanted, of course. Especially as I was due to marry 200 miles from where I lived. That is why I decided to become an event planner, in today's busy life being able to rely on others to fully understand what you need and to find solutions sympathetic to all your needs is so important. I pride myself in attention to detail so no matter what you are looking for, be it that perfect wedding venue with that extra special touch or a conference that packs a punch, I will make sure you will receive my undivided attention at all times to ensure the end result is exactly what you have in mind.
Being a mother of four children as you can imagine organisation is key to both my own sanity and the sanity of those around me! I have spent the last 16 years planning birthday parties, holidays, christmas parties and firework parties. In addtion to this I have also organised seminars for my employers and training sessions for staff together with corporate functions such as christmas parties and charity events. For the latter (and to an extent the former) I have had to work within budgets and time frames and ensure the functions go as planned and prove to be both well received and successful.
Services
Meteor Events can offer a range of services to best suit your requirements. This can be anything from if you are looking simply for a consultation to get advice on how best to approach an event you are tasked with arranging, right through to complete management from initial consultation to overseeing the event itself.

We have access to suppliers for every eventuality, from caterers to marquee hire, lighting and A & V equipment hire to DJ's and entertainers. Whether it is that beautiful wedding you always imagined or the surprise party for a family member or even that 'thank you' event that you want to hold for your most valued customers, we have the knowledge and the contacts to make it happen, when you want it to happen, the way you want it to happen.

Meteor Events is based in Aberystwyth in Mid Wales which places us ideally to service all of Wales, Anglesey and the boarder counties.