Caedi Capal
event planner, wedding planner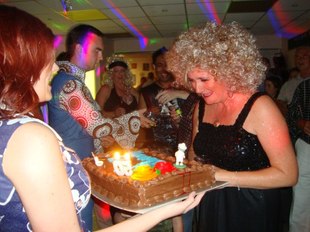 Wallington
07868110765
caedi@hotmail.co.uk
Making evert moment pitcure perfect.
I've always had a passion for organising fun and exciting things, bringing the people that mean the most to me together to celebrate something spectacular. That feeling you get when something goes perfectly, and you know everyone around you are enjoying themselves as much as you are is one I enjoy the most. Throughout my lifetime I plan to create events that will create spectacular memories for all those how were involved, as well as making sure it's a fun, stress free and blissful experience for my clients as it can possible be.
Once I got my first full time job and could afford to plan things on by myself, my ideas and plans grew, developing into a wonderful career plan that's now taking form.
My main ambition is to run a successful business of my own and to gain as much experience as possible, so that one day I'll be able to help others reach the same dream. I've always loved to be organised, planning and making sure everything happens perfectly for both me and those attending. I want to create things that people will remember and be able to look back on with happy memories.