Yaritza Vazquez
makeup artist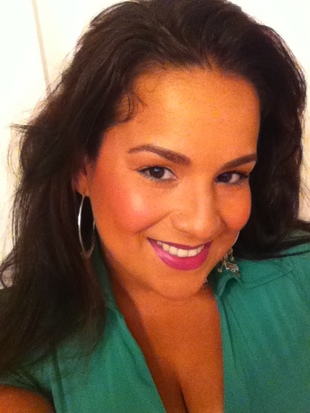 Orlando, FL
706-366-1548
makeupbymrsv@gmail.com
Shine through your makeup, Don't let it cover you...
My name is Yaritza Vazquez. I am currently living in Orlando, Florida. A freelance Makeup Artist that enjoys enhancing ones beauty.
Does your daughter want to wear makeup for prom or a party but you want her to look her age? Then you are in the right place! Contact me for any questions and make your appointment today!!!
I was born in Rio Piedras Puerto Rico. I have always loved to play with makeup and anyone who said "I want to wear makeup" I was the one that jumped up and said "Let me do it!"
During my years I did some modeling and singing. Recorded two albums and reached my goal of performing in Puerto Rico. Because of being in the spotlight all the time I always wanted to look flawless but always look like myself. Posing in front of a camera helped me learn the different techniques in the world of lighting. If your makeup wasn't applied correctly, the lighting was sure to catch it…
I believe that makeup is "Magical." It brings confidence to anyone that needs a little "pick me up." I have worked with teenagers in achieving prom looks. And enjoy working with beautiful brides-to –be.
I currently attend QC Makeup Academy. I love to learn new things and love creating different looks in the world of MAKEUP. I am excited about expanding my career and being able to work in different fields in the makeup industry.
Services
My work consists of a no makeup natural look, to a beautiful bride-to-be
A Formal Classy Elegant Look, to a Dramatic night on the town
Want to just feel pampered and get dolled up?
Call me, Email me or shoot me a text.
I will travel to you!!!!!