Jemma Danielle Brady
makeup artist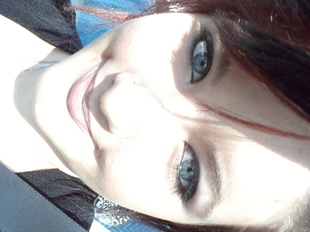 Brisbane, ACT
0432826694
jemma_danielle@hotmail.com
<3 beauty is in everything <3
Hey and welcome to my world :)
My name is jemma but you can just call me jem, i am 18 years old and love life.
I have just strted my study into makeup artistry and finding my way, I am a very happy and bubbly person and i love engaging with my clients and creating beautiful work. i believe that beauty is in everything and i want to help you explore yours :).
Back again, well.... I'll tell you a little bit about myself.
As i mentioned before i am 18 Years old and just started studying.
I love make-up, hair, fashion, glitter and everything else in between.
I enjoy taking the time to become personal with my clients and i love a happy enviroment. I am from a diffrent walk of life but that makes me who i am, and i hope i can share a piece of myself with you and the other way around. I enjoy loud music and dancing, singing and being crazy like every 18 year old but i love creating beautiful pieces of artwork, which is how i see doing make-up. You are simply showing of your art on an already beautiful piece. I love my family and friends, i enjoy a load of different things like reading, writing, scrap-booking, photography, cooking, nature, decorating, and much more but you will have to come visit me for that :)