Janelle Marchewka
makeup artist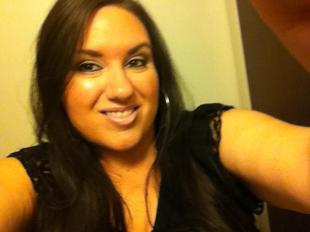 Lower Burrell, PA
More information to come
More information to come
More information to come
My name is Janelle. I'm a soon-to- be makeup artist. I literally live and breathe makeup. It's my passion and it's all I've ever wanted to do. As soon as I saw the ad for the QC Makeup Academy, I knew I had to sign up and finally follow my dream.
My main goal when I'm working on a client is to make them feel good from within. You have to feel beautiful on the inside to feel beautiful on the outside. We are all different and unique and we should embrace it. I know I achieved my goal when the woman looks at herself in the mirror and knows and feels beautiful. :)
I've always been interested in makeup ever since I was a little girl. My mom used to put makeup on my friend and me and take our pictures. We thought it was the greatest thing!

I was a Mary Kay Beauty Consultant for about five years. I did like the company, but I always wanted to do my own thing, have my own business and do it my way. I'm always trying new brands of makeup too. So it's hard for me to stick to one brand like they wanted you to do.
I can't wait for what my future will bring with QC Makeup Academy!
Services
Makeup for specials occasions such as weddings, proms, graduations, formals, a family function. Or just everday wear! I provide makeup consultations services. I will show how to apply makeup for your specifice needs and the colors that look the best on you.
You can purchase all of the makeup I use on you.
More information to come!!