Shellyann Massiah-Cadiz
event planner, wedding planner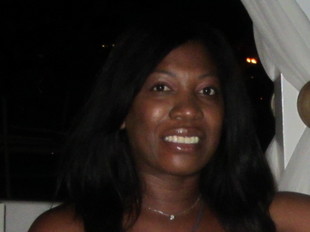 Sandy Springs, GA
347-210-1507
spm2002@live.com
Making Your Event Come Alive!
Hi, my name is Shellyann. I have over 4 years work experience in one of the most top-ranked clinical and medical research center in the country. Coordinated and execute outreach programs which includes event planning, contracting vendors, organizing media venues and making travel arrangements. Over 8 years work experience of providing high quality customer service satisfaction in retail sales.
I am extremely organized, patient and proactive. A very methodical, analytical and well organized team worker with an innovative and resourceful work ethic. I am efficient working alone or with a team. I am committed individual who would like to utilize my skills and experience to support and promote the vision and goals of your event.
My mission is to make every event "unique" to the client. To customize each event and personalized our services to match the client's needs.
To provide high quality and reliable services to every client.
To plan, organize and manage events from start to finish; relieving the client of the stress associated with planning an event. Adapting the motto "leave the worry to us".
To exceed our clients' expectation by creating events that are memorable.
Services
Conferences
Conventions
Grand Openings
Corporate Dinners & Parties
Birthdays
Bar-Mitzvah
Weddings
Bridal Showers
Baby Showers
Recommend and select venues
Vendors/suppliers referrals
Budgets and Contracts negotiation
Entertainment
Travel Arrangements, including bus charters & limousines