Laurel McElveen
makeup artist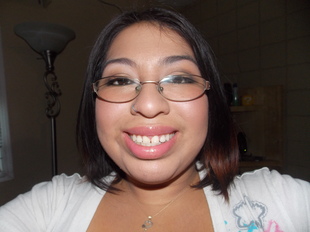 Merritt, BC
250-378-8867
lamm5063@hotmail.com
Finding your inner beauty within.
My name is Laurel, I like to do make-up from every day to your most special occasions and everywhere in between. I like to bring out my customers inner beauty, and make them feel comfortable in their own skin.
I am currently enrolled at the QC Make-up Academy. I got interested into make-up artistry when I was a little girl and my neighbour was a make-up artist, and as I grew older my dream became stronger. I also took art in high school for 2 years. Right now I am a freelancer make-up artist, but I can also teach you something if there is a certain technique you would like to be able to do own your own.
Services
The looks I do are every day to your most special occasions. I do a full face, from concealer and foundation to your lips. I am able to come to your house and teach you things you want to learn, from looks for everyday or if your dying to know how to do a smokey eye or a bold red lip. Or if you need your full face done for a special occasion, or if you're a bride looking to look your best for your big day, I am available for all.