Patricia Vega
event planner, wedding planner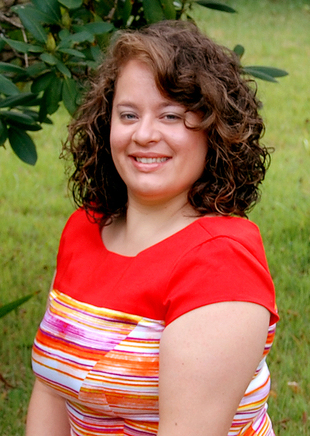 Buena, NJ
609-432-4899
belladonnalillyevents@gmail.com
Your Vision ~ Your Reality
My name is Patricia Vega. I am a professional event and wedding planner. I believe in going above and beyond for my clients and providing a personal touch in everything I do. I help clients create, plan, and run events for many different purposes. I help them secure venues, vendors, services, and coordinate all the details for them.
I received a Master's degree in Business Administration from Kaplan University and a Bachelor's degree in Science in Hospitality Management from Rutgers University. While pursuing my graduate degree, I was able to take several different business courses which were more challenging; perfecting my skills in business plan composition and overall understanding of business processes and concepts. While pursuing my degree I also had multiple opportunities to discover and perfect my artistic abilities in forms of signage for advertising and promotions, and work events. Upon graduation I went to work for Marriott International. Given real opportunity to show my skills and talent in design, I was able to provide materials used for sales and advertising to promote the business. This opened doors to working creative design projects in advertising and promotions as well as events.
Services
Planning a special event can become very stressful and exciting. Here at Bella-Donna Lilly Events we eliminate all the stress by addressing our clients and identifying their definitive goals for their important day. Assuring clients peace of mind and memorable brand impact is the core promise we strive to deliver each and every day. From start to finish, we take care of everything, so that you and your guests can focus on enjoying the moment.

Bella-Donna Lilly Events prides in exceptional service by taking your dreams, your visions, and transforming them to a moment in time, your reality, your memories. - the total expertise that sets us apart from all others in the marketplace and allows us to create truly extraordinary events.

Bella-Donna Lilly Events ensures that every detail is taken care of with exceptional planning, attention to detail, and grace. Imaginative, original, and collaborative ideas are drawn from a passion to create memorable experiences and one-of-a-kind events.

If you think Bella-Donna Lilly Events may have something to offer you, please give me a call and I will be happy to answer all your questions.

Bella-Donna Lilly Events is here to help with precision service, inventive solutions, and
creative planning. From beginning to end, we do it all. Don't take on your next important event alone. Let us address the stress that comes along with all of the important details of planning before your event, and ensuring that all goes accordingly the day of.

We target two distinct social market segments.

Birthdays & Anniversaries
Weddings

The market for social events, especially birthdays and anniversaries, is expected to increase over the next few years, as baby boomers mature. This group has children getting married, parents celebrating golden anniversaries, and their own silver wedding anniversaries to commemorate.