Alicia Merrill
event planner, wedding planner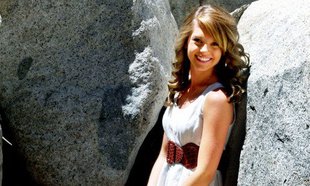 Reno, NV
775-691-8898
aliciadmerrill@aol.com
I will eliminate the work and stress for the success of your event!
Welcome! Events with Alicia is about creating events to fit your needs, and going beyond your greatest desires! By doing your event with Events With Alicia, you will save time and money as I will work with your budget. I will reduce your stress levels with my organized and multi-tasking behavior. You will fully experience your event while I focus on the success of it.
My current experience:
2 Weddings
1 Birthday Party
3 Graduation Parties
1 Bat Mitzvah
1 Halloween Party
1 Small Group Orientation at Church
1 Bridal Shower

I am an organized and motivated indvidual who loves the hopsitality industry. I am budget savvy as I know what it takes to remain on the set amount. I am open-minded and patient with people and have worked with many. I love to be behind the scenes to make every event feel exactly the way you desire.
Services
I work with Events and Weddings! I have an open mind regarding your day, and would love to make my services fit your needs!

Packages:
1. Consultation Package- If you are only looking for advice, vendor options and suppliers for your day of, then this is for you!
2. Planning and Preparing Package- You will receive a free consultation. We will have a few follow up appointments to stay on the same page. I will give advice, book appointments and dicuss vendors, suppliers and the best venues or locations. I will be there all the way up to your event, as well as make sure the day of and day after go smoothly.
3. Day of Package- I offer a free consultation with this package. If this event requires a rehearsal, I will be there. I will be there on the day of to; assist, give directions, problem-solve, and be by the host(ess) side to meet your needs.
4. Complete Package- You will receive a free consultation. We will have follow up meetings, I will place all of your appointments and confirm any details you need me to with vendors and suppliers. I will give you advice on details, vendors and suppliers. I will work with you the day before, day of and day after to make sure everything runs smoothly.

Pricing:
For Large events: A perecentage of your total budget will be the charge.
For Small events: A fixed price will be put in place.

These items will be adjusted and need a consultation to fully determine the best package and price to fit your event!
Testimonials
Alicia, Words can never express to you our gratitude and thankfulness for your superior service at our wedding on January 2, 2012. The day of our wedding, we did not have worry that even the smallest detail was not covered. Your organizational skills and attention to detail insured nothing fell through the cracks. You made sure our event was flowing as it should be and that everyone, most importantly the bride and groom, were having a wonderful time. You exhibited the utmost in professionalism throughout the entire day. Making sure the church and reception site were exactly how we wanted them and that the needs of the entire bridal party were attended to. You exceeded our expectations and we can confidently recommend your services to anyone who wants to relax and enjoy their special day and leave the stressful details to your capable hands. We can sincerely say, we would not have been able to enjoy our wedding ceremony and reception as much as we did, without you. Sincerely, Frank and Terri Bursinger
Frank and Terri Bursinger