Lauren Somerville
event planner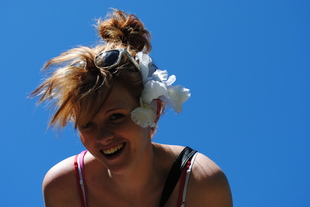 Brantford, ON
lauren.a.somerville@live.ca
.Feel Free.
Hi there!
Nice to meet you, my name is Lauren Somerville. I am passionate about creating events that leave people with many enjoyable memories. I am a perfectionist by nature and will not settle for anything less than the best for my clients. I feel very confident in my abilities, as well as my work ethic, to ensure my clients' event runs smoothly and is everything they wanted and more.
Currently I am enrolled in the Event and Wedding Planning course through QC Career School. I am also a college graduate from Humber College with a diploma in Acting for Film and Television.

As a child, I lived in a small town dominated by the farming industry, so I have a big appreciation for the natural beauty of the world. When I was in my late teens I moved to the city of Brantford with my family and got a taste of the fast paced city life where there was always something to do and never a dull moment. After that I moved to Toronto for my post secondary education and got to experience the biggest city I have ever known. Through these experiences I have come to enjoy many different aspects of the creative process, such as: photography, designing, developing arts and crafts, and producing unique ideas.

While in school, I was on Student Council helping plan events such as pep rallies, school dances, and student activities. I have planned milestone birthday parties, assisted in the London Baby Bump and Toddler Expo (preparation and day of duties) and assisted with weddings (preparation and day of duties). No matter what the event was I always enjoyed every moment of the process. Whether it was making calls, booking venues, setting up, organizing seating plans, developing the marketing plan, fixing last minute details or watching the event take its course; I was happily satisfied the whole time. That was how I knew I was meant to be an event planner. If I get the chance to plan your event and work with you, it would be my honour to make your day as special as possible and leave you feeling free to enjoy yourself!
Services
Assisting and/or planning any type of event you want with professionalism and a positive attitude.