Rebecca Lakin
event planner, wedding planner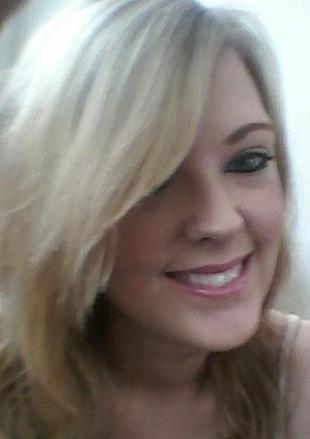 Rotherham
07808131909
beckylou90@hotmail.co.uk
Inspirational Events Made Easy...
My Name is Rebecca more commonly known as Becky an inspired wedding and Events planner, I have chosen this particular career path because i like design & creativity, it is also the thought and the feeling of knowing the part you played in helping someone get the day they wished for.
Like most people i consider myself to be motivated, organised, punctual, efficient and work to a very high standard, i like to maintain a positive attitude throughout and never tend to let anything get on top of me. When it comes to my work life i am very flexible i will work anywhere & until any time.
I had my own dream of becoming a wedding and events planner so now i make it my mission to turn other peoples dreams into reality. I will not finish a job if i don't think something is up to standard, i expect from people such as suppliers, colleagues etc...what clients expect from me.
I was born and raised in a Town called Rotherham in South Yorkshire & have lived their all my life. I have been a dental nurse for 5 years before moving on to fulfilling my lifetime ambition, even though it is a completely different career it does have similarities to wedding and event planning mainly being that the needs of the people you are attending to come first and everything has to be done to the highest standard possible.

I like to keep myself busy by indulging in different activities and mainly doing the thing i love the most organising events. When i was a teenager one thing i loved was a good party and i suppose you could say i still do but in a different sense and this time it's spending time planning the thing i loved the most, whether it be planning an event completely or just helping out the outcome is still as satisfying never the less.
This is the field in which i like to dedicate my time, i have organised a few simple occasions for friends and family from birthdays to hen parties, i am currently at the start of helping a friend with her wedding which i am sure will be a great opportunity to gain experience in the wedding industry.

I have a lot of patience and enjoy listening to peoples ideas and turning them into reality. It is a great admiration working alongside people that have a few small ideas to those who know exactly what they want their occasion to be like, i like nothing more than when a plan comes together and seeing the people's faces when they see the final creation for the very first time.
Whatever the occasion big or small, From a big budget to a small budget I promise to meet all your requirements so you can have the day you have dreamed of & I will Guide & Support you throughout the preparation taking on board all of your ideas choose whatever they are and make them a reality.

I have taken the wedding and event course to further me in fulfilling my ambition of becoming a qualified wedding and event planner, to me each occasion is unique and with the past experience i have gained from the events created and by taking this course and with the support of all the qualified tutors/ planners here at QC Career school i therefore hope all these experiences i acquire will help me to continue my efficiency when planning my next event.
Services
Services vary depending on what my clients are looking for here is a list of some of the services provided:

FREE CONSULTATIONS

Parties: Any party you desire i am sure i will be more than capable of fulfilling your requirements
Weddings: Turn your dream day into Reality by choosing the wedding service & surprise your guests with a day they won't forget in a hurry
Funerals: Give your loved one the send off they truly deserve & one that will be sure to stay in your heart forever.
Corporate/ Private Functions: Whether it be small or large i will be sure to make it worth the while

Fund Raising Events: I will happily organise any fund raising events with a discount going towards the chosen charities

Baby Showers: Give your baby the perfect day before they've even been born.

This is only some of the events that i do, please let me know if you require any other type of event & i am sure it can be arranged.