Maxine Harle
event planner, wedding planner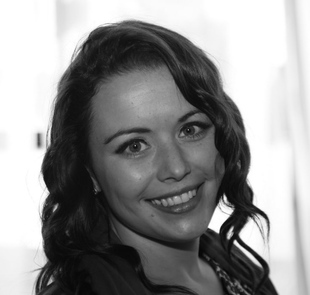 London
00447891473200
maxineharle@hotmail.com
Luna Weddings & Events
"Illuminating your event"
Providing five star management to provide 5 star events
From wedding and reception planning to special parties and milestone occasions I can create an outstanding and bespoke event for you. Leave the hard work to me, as I believe that your party planning experience should be as smooth and enjoyable as the event itself.
Whether on a small or grand scale, corporate or personal I will ensure that your event will leave a lasting impression on everyone who attends.

As a Virgo I am very organised, naturally inquisitive and a true perfectionist. I believe that every event is a personal reflection on the individual or company hosting and that in order to create a wonderful, unique and successful event there needs to be a hard working, well organised and reliable person behind the scenes making sure that the event runs perfectly.

Each client deserves 100% of my time and commitment and because of this I will never work on more than 2 events at the same time. This enables the client to feel comfortable that all is being done well in time of the schedule and leaves ample time on my behalf to sort out any difficulties or last minute mishaps without the client needing to be informed of this unnecessary stress!
I have a 2.1 Honours degree in International Business Management from the University of Cardiff.
My background growing up was heavily focused in the sporting field where I was an International athlete competing in events around the world. After retiring I continued in my sport, coaching and organising small and large scale events.
Since then I have organised a variety of different events including charity fund-raising - the most successful being a two day event which attracted around 1000 members of the public and helped to raise £6500.
I have worked for private businesses organising high-level, international business conferences and seminars as well as their social internal corporate events.
More recently I have spent my time working in idyllic locations organising weddings - small intimate family weddings to large 3 day religious weddings.
Services
Full Wedding Planning and Design
1.Venue search and co-ordination
2.Wedding supplier management
This includes, but is not limited to: florists, entertainers, transport-providers, cake designers, caterers and photographers and many more.
3.Creative styling:
4.Advice
Bespoke jewellers, speech writing, dress designers, hair & make-up artists, hen & stag party ideas and more
5.Attendance on the day:
I will be there, discreetly in the background, making sure everything runs smoothly

Private Parties
1. Birthday
2. Graduation
3. Engagement
4. Anniversary
5. Baby Showers

Social Internal Corporate Events
1. Parties & Social Events
2. Incentive Travel
3. Retirement Parties

External Corporate Events
1. Conferences
2. Seminars

Charity Events

As with my wedding planning I offer a full event planning service for all events.
For clients who want more control and a hands on approach to their events I can help arrange the areas of the event that the client cannot or does not want to do. This means that the workload is reduced and working together is always less stressful than working alone!