Suzette Cook
color consultant, green designer, home stager, interior decorator, interior redesigner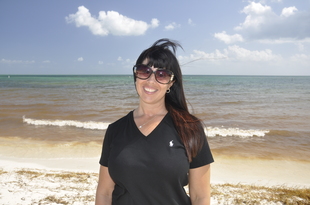 North Palm Beach, FL
412-216-0094
starfishdecorating@gmail.com
Inspiring, affordable decorating for your home, condo, or apartment.
Room to relax…..an adult space….a dreamy bedroom…..no clutter…..
more storage space…..luxurious paint colors….modern wallpaper…..
What do you need in the rooms of your home?

At Starfish Design we can take the thoughts and dreams you've had for your home and
transform them into reality in your rooms. Plus we do it all at an affordable, hourly design rate.
No expensive designer budgets or hidden costs.
Just inspiring design, beautiful rooms and a budget that is easy to work with.
Call today to transform your rooms and we'll get started on the room of your dreams.
It's time to get what you've always wanted in your home.
The founder of Starfish Decorating is Suzette Cook. With a BS degree in Communications Management, plus an Interior Design certification she has been a business professional for 27 years working with contractors, suppliers, and designers, as well as balancing $1 million budgets.
Suzette has decorated over 25 rooms in houses and condos.

"I will be using my strengths and experience to make Starfish Decorating a successful small business. Having worked in media for years, I have learned to be calm under pressure. My time spent as a director has taught me to manage large budgets, multitask, and manage staff and crews to work efficiently. I have hired many contractors over the years so I have experience in negotiating and profit margins." ~ Suzette Cook
Services
Starfish Decorating services include design ideas, decorating layout, shopping for furniture, accessories, textiles, wallpaper, and flooring. Starfish Decorating will manage the hiring of contractors for electrical, upholstery, paint, wallpaper, flooring and drapery, as well as managing and supervising contractor work.

With homeowners having busy schedules, technology will be used to reduce meeting times. Design choices will be sent via email and text messaging photos. Joint shopping ventures can also be scheduled.

Starfish Decorating will not be offering services to remove walls, change plumbing, or other projects that involve major construction.