Katelyn McNcnamara
event planner, wedding planner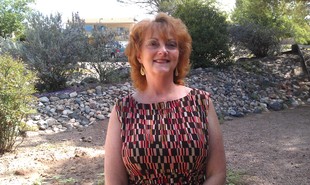 Cottonwood, AZ
928-301-9675
katelyn@dreamsandesigns.com
"Leave the details to me"
Hello! My name is Katelyn McNamara. I live in Cottonwood, Arizona. I am centrally located between Flagstaff and Prescott, and only a few miles south of Sedona, in beautiful "red rock" country. I have been an event planner for family and friends for over 20 years and designing events of 25 to 200 is my forte.
The goal of Dreams & Designs is to provide you with the highest quality of personalized service with the most affordable budget. How do we do that? Through a personal consultation with you, I will listen carefully to the specific wants and needs you desire for your important event. Your vision becomes mine and then I work my magic! I tell my clients, "Let me organize your event" and "Leave the details to me".
When I was in college I began planning and organizing events to supplement my income. At the same time I also became a caregiver for the elderly and disabled. Both careers allowed me to do what I love the most, taking care of people. Eventually, I had to choose one career, and I chose event planning, because of the versatility.
Throughout the years I have enjoyed creating events for children, teens, and adults. The list includes, but is not limited to, graduation parties, costume parties, clothing exchanges, cowboy breakfasts, bon voyage parties, showers, housewarming parties, anniversaries, pool parties, dinner parties, corporate events, and small, intimate weddings.
It has been a very satisfying and enjoyable journey. I look forward to offering you the benefit of my personal and creative experience and providing you with a custom designed memorable event!
Services
Planning the perfect event can be a time consuming and daunting task. Let Dreams & Designs take their knowledge, experience, and creativity and make your vision come to life for you. We can provide you with professional full service coordination of all the details pertaining to your event, while leaving you stress free. We can do everything or only a portion.
We can select the venue, design the invitations, book the entertainment, provide the photographer, florist, caterer, transportation, accommodations, plan activities, and so much more. Our on site management will decorate the venue, set up, clean up, and provide supervision on the day of the event.
Regardless of the size or theme of the celebration, Dreams & Designs will create the ambience and memory you desire!