Valery Alicea-Rivera
makeup artist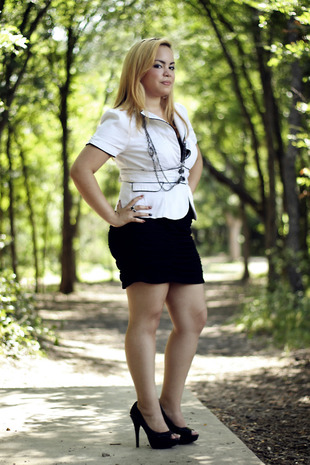 San Antonio, TX
210-859-0908
vicky_arivera@yahoo.com
Imperfection is beauty, madness is genius, and it's better to be absolutely ridiculous than absolutely boring.
Valery is always finding ways to learn more tecniques. She is inspired by the simplest things in life. Makeup is Art and your face is my canvas. Lets try and create something new!
Valery is an aspiring makeup artist and has her cosmetology license from the Aveda Institute. She was born and raised in Puerto Rico, but has spent the last 7+ years in San Antonio, Tx. Puerto Rico is the home land of beauty, I like to believe, and that is something that strongly inspires Valery. She has already worked for fashion shows, photo shoots, and special occasions that have become a work of art.
Services
Services that Valery offers are nail services including, basic manicures, french manicures, shellac manicures, men manicures, and pedicures. (shellac included)
Valery also offers hair services. Highlights, partial highlights, full foil highlights, new growth color, all over color (scalp to ends), grey coverage for men and women, ombre, bleach retouch, tips for mens hair color and highlights for mens color.
Valery offers hair cuts of all types. From the shortest bob and mens cut to the longest hair.
Valery does updos, braids, and treatments to keep your hair healthy.