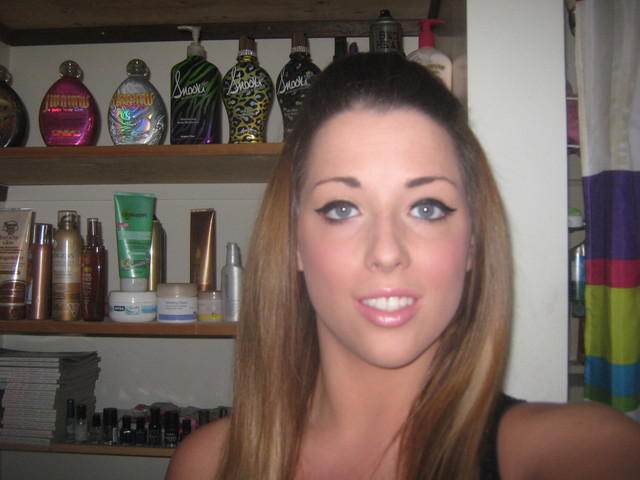 Mackenzie, BC
250-988-1054
brunette0504@outlook.com
Everyone deserves to see and feel their beauty within <3
Hello everyone, my name is Kara Gibbs and I am 21 years old currently taking the QC Makeup course! I am in the process of finishing up my course and of starting my own business. I have been interested in makeup artistry ever since I was a little girl. My main goal when I apply makeup to clients is to make sure they feel beautiful and happy with the finished look because everyone deserves to look and feel beautiful!
I have been living in a small town my whole life and have always wanted to have my own business in the makeup industry. I have been doing my own makeup since I was about 12 years old and started doing my friend's makeup just for fun right around than also. I always enjoyed getting together for sleepovers and getting dressed up and makeup done just for the fun of it. I am a QC Makeup Artistry student and still undergoing my course. I have done makeup for friends and family for events such as grads, dances, nights on the town, and of course for my studies. All I can hope is that I can make an impact on client's lives the way that makeup has made an impact on mine.
Services
My services that I offer include:

Group Makeup Application
Bridal Makeup Application
Graduation Makeup Application
Personal Makeup Application

The group makeup application includes a group of about 5 to 10 girls who would like to get together and learn some makeup tips while having a enjoyable event with their friends/family.

The bridal makeup application includes the bride and bridal party makeup application for the big day.

The graduation makeup application includes the graduate getting a pampered makeup application for their big day with all their family/friends.

The personal makeup application includes one or two girls that would like to get one on one tips on how to correctly apply their makeup and tips on what will work for them and what might not work for them.