Luis Chavez
event planner, wedding planner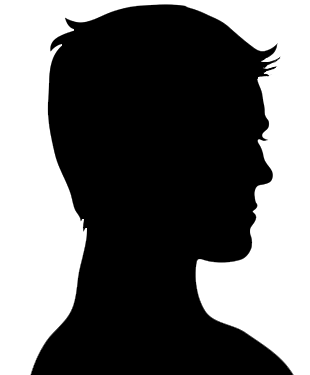 Omaha, NE
402-599-9304
Lchavez07@yahoo.com
My name is Luis Chavez, I am a Certified International Wedding and Event Planner, my number one advantage in this business is that I have a lot of skills in time management, and I am a very friendly person. I can come up with very creative ideas in a small amount of time. What I like to do when it comes to my events is to take notes on everything that the clients want and put it all together that way I give them their dream event. I plan on making the event all about the clients and creating great memories.
I have a good history in the management business, at the age of 19, was working as a waiter at a restaurant, because I was doing and outstanding job and of my skills with people, I was promoted to part-time manager, and now I can see that I have a great future in event planning business. I am also majoring in culinary art in college. My senior year of high school all the students as an assignment had a chance to shadow a person with their career choice, and of course I chose to follow an event planner, the opportunity were amazing. I asked a lot of questions and gained knowledge. I also had the chance to see his work because he had just finished an event, I didn't attend it but the pictures and videos he showed me were incredible. Ever since then I could see myself being part of something so beautiful and making people happy.
Services
I believe that every wedding and event is unique and original, as an event planner, I will make each task exactly how the client wants it, and leave a great impression.
Golden Service: In this package I offer my complete services and advice from beginning to the end, I take care of every detail involved in the event, so the client can enjoy every moment of the breathtaking day. Even though I will be taking care of every detail, the event will be according to the clients taste.
Consultancy: I offer a good relationship for those who are planning their own event or wedding. Some clients during the planning process get stuck, need ideas, or need any kind of advice on the event, so that's when I come in I look at what they have done so far, and give them advice on what's in style and what vendors to work with, and answer any other question that they may have.

Day of Event: This option is for the clients that are planning their own event, but would like to enjoy their special day instead of stressing out at the event about everything. I offer my services to manage all the details of the actual day. For this service I start working a few weeks before the day of the event, to make sure that every little detail is on the schedule for the actual day, that way all the worries and misunderstanding won't happen on the special day.

All event options can be customized according to what the client is looking for. My purpose is to have every event be full of memories, joy and be unique and different in its own way.