Patricia Salmeron
event planner, wedding planner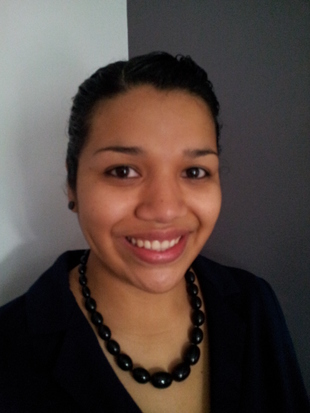 Deer Park, VIC
0435817719
pesalmeron1@hotmail.com
'Making every moment of your event memorable'
My passion for wedding and event management has always been a great one, and continues to grow.
I thoroughly enjoy making people's plans and dreams for their specific occasion come to reality. Any events in life require precision and care; that's why I decided to become a part of this industry, to be able to do just that.
Planning and executing set tasks are my strong points as I have a very good eye for detail and treat every client & their event with expertise and attention. All the events that I come to plan are handled with high importance.
I feel accomplished and fulfilled at seeing an event come to pass successfully.
I am of Latin background which is a huge advantage because I know what it's like to have to plan big fiestas; I believe that this is where my passion comes from. Whether planning a big or small, formal or informal event, they're all just as important to me.
I am currently completing a diploma in Event and Wedding Planning (IEWP) and plan to further my education in order to grow my skills and profession.
I have taken part in planning many weddings and birthday parties. In saying this, I have fully planned weddings (including one in Los Angeles, USA), engagement parties, Christian church anniversaries and countless birthday celebrations; the latest being a surprise 60th birthday party.
I have recently also had a client consultation for an awards night at a local church made up of approximately 800 members.
Services
I offer full services where and when needed for a wide variety of events.
I have high skills and experience, (but am not subjected only to) in the following fields:
• Weddings & Engagements
• Birthday Parties: Specialty- Milestone Birthdays, 18th, 21st, 30th, 40th, etc...
- Surprise Parties
• Anniversaries: Wedding, church, etc..
• Christmas
• New Years
• Latin celebrations including: - Quinceañera
- Independance Days
I am definitely able to plan many other events, the above just being my strong points. Whatever the client's need may be, my carefulness and precision play a mass part of my event planning, and am therefore highly confident in my ability to plan a huge range of events.
Testimonials
I am extremely happy and satisfied with the service that I recieved from beginning to end. I was able to enjoy what would've been a very stressful day. My husband and I got married at Goonawarra Vineyard in Sunbury on the 23rd of March, 2012. It didn't matter that it rained that day because every situation and weather scenario were taken into account. Thank you Patricia, not only for a stress-free day, but for a stress-free wedding.
YANIRA ELIAS
Just the thought of planning our event was quite stressful; a lot of time and organizing is required when you want to carry out a celebration of any sort. Thanks to Patricia's services- who made dad's 60th surprise birthday party all we hoped for and more- I was able to be fully present and enjoy the wonderful night's festivities without having to worry about anything else. Everything was perfect: from the nights entertainment, right down to the smallest detail on every table. Thanks for making a wonderful celebration even better by taking the stress out of it.
ESTHER LINARES