Susan Townsend
makeup artist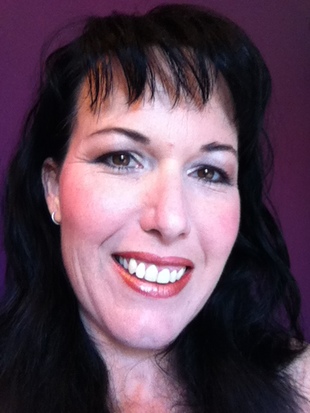 Mackay, QLD
0403351173
suetay22@bigpond.com
Beautiful makeup for every occasion...personalised just for you!
Hi, my name is Susan Townsend. I have grown up and lived in Mackay most of my life and here is where I want to start my business.

I'm pretty sure there is not a woman on earth who hasn't played with their mum's makeup. I am no exception and neither are my daughters! I feel very privileged to be able to play with it every day now, the only difference is, I have my own great makeup kit, one I love to use to make other women feel and look beautiful. Makeup Artistry is my passion!

It doesn't matter what the occasion is: your big wedding day, prom, debutante ball or your first big photo shoot. Every woman wants to look and feel her best! My goal is to make sure all of my clients receive individual, affordable and not forgetting perfect makeup for such events.
Being a woman, my love affair with makeup goes way back – as do most women! Since having my two beautiful daughters, it is only now that I have been able to turn it up a notch, so to speak. I was a Mary Kay Consultant a few years ago but these days I prefer freelancing my skills. My best decision so far was to become a QC Makeup Academy student. This has given me great insight and up to date training in the skills I need to stay on top of the latest trends and techniques.

I believe every makeup application is a work of art and demands my full attention to detail to ensure it is perfect and my client loves it!
Services
Affordable, beautiful makeup for that special event:

Bridal – Extensive consultation to ensure every little detail is taken care of. With all of the things you have to think about on your special day – makeup won't be one of them! Special packages available if booking for full Bridal Party.

Debutante Balls, Proms & Graduations – Every young girls dream to look like a princess! Having a teenage daughter myself, I know how important it is to make sure each application is up with the latest trends, colours and products. It won't be complete until you absolutely love it!

Photographic – Want to look like a cover girl in your professional portraits? Photographs are a preserved moment in time, one that lasts for generations. Every care will be taken with your makeup application to make sure you look great in front of the camera!

Individual or Group Lessons - Have a great time learning how to apply your own makeup to capture your natural beauty and find the perfect colours for your skin tone. Either one on one or as a PARTY!! with some of your closest friends - make it a girls night!

Whatever that special occasion is, every client will enjoy individual, affordable and most of all, beautiful makeup each and every time!