Marisa Sutherland
home stager, interior decorator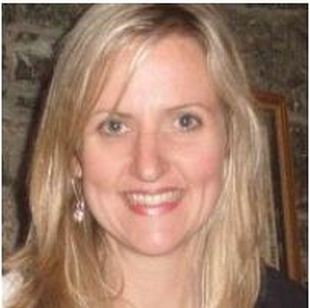 Montreal, QC
514-452-2009
marisa.sutherland@mail.mcgill.ca
Ensuring Your Biggest Investment Reaches its Full Potential!
RAFFINERY & Co. are home staging and interior design professionals providing a full suite of affordable home staging solutions to both real estate agents and home owners in southwest Montreal. Our objective is to provide design tips and au courant decorating advice whether you are redecorating, renovating or getting your house ready for the marketplace. Regardless of the size of the project, RAFFINERY will transform any room into an inviting and functional space through the use of artwork, decluttering, accessories and optimal colour choices. Allow us to ensure your biggest investment reaches its full potential.
I'm passionate about home design, upcycling and repurposing old furniture. My own style is somewhat eclectic- a mix of modern with relics from the past. For years I have been giving friends and family decorating ideas for their apartments, condos and houses. A crossroads in my career made me rethink my professional path enabling me to combine my decorating passion, marketing and project management experience to start RAFFINERY & Co. I'm a recent graduate of the home staging and interior design certification program at QC Design School, Ottawa, Ontario.
Services
**Consultations**

This meeting usually takes between 1-3 hours depending on the size of your home and its current condition. During this consultation we will review every room in the house to assess clutter and cleanliness, general condition, wall colour, and realignment of furnishings. We will also address any exterior issues to improve the house's curb appeal. All redesign recommendations will be presented in a report organized room-by-room with a prioritized checklist to the homeowner.
$75.00/hour

**Preparation Work**

Our team can assist in the coordination of professional services such as painting, general contracting, plumbing and electrical.
$75.00/hour
(Note: all work will be directly billed by the respective tradesperson)

**Furniture and Accessory Rental**

We have an array of furniture and artwork available for rental to help accessorize your house to its advantage. Rates vary.

**Decluttering Services**

Editing and decluttering can be a difficult and overwhelming task. Many of us have lived in our houses for years resulting in closets and corners overflowing with possessions. Allow us to help pare down some of your belongings and showcase the key essentials. This will help lighten the load when it comes time to pack and enable you to reduce moving costs.
$50.00/hour

**Resale and Redesign Activity**

We can assist you in executing the recommendations outlined in the consultation report. This activity includes furniture re-arrangement, hanging artwork, shopping for the appropriate accessories and minor decluttering.
$75.00/hour