Alicia Vest
event planner, wedding planner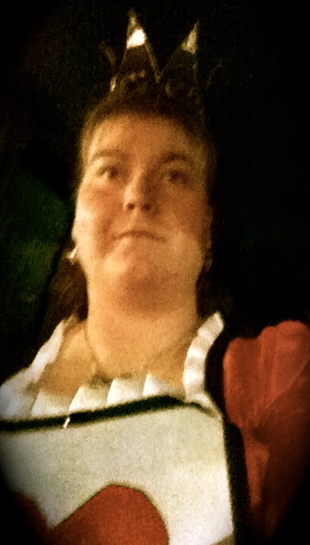 Cynthiana, KY
859-235-9103
lykansden@me.com
Creating special memories out on the farm.
Hello and Welcome,

My name is Alicia Vest and I love to create fun, personalized events at our home farm in Cynthiana Kentucky. I have a wonderful family that are my guinea pigs for new ideas. My husband is a chef, and we all enjoy being his guinea pigs for food taste tests!
Together, our goal is to help create special memories by sharing our family farm with you.
We have beautiful open areas for weddings, small cozy gardens for tea's, and room to roam and play for fun filled birthday party's! Also the farm barn can be set up for a small country wedding.
Our Kids would like to personally invite you to: play on their Rainbow Play Set- adults included! Meet our collection of animals, and take a ride around the grounds by: E-Clyde wagon rides!
Enjoy your time with friends and family by leaving the work to us!

Many Thank's!

Alicia Vest and Family
Alicia Vest (Taking Tea with the Queen)
I was born in Van Nuys California, raised in Savannah Georgia and then Evansville Indiana. I have traveled around the United States, visited Australia, New Zealand, and Fiji.
I am a Life Time Girl Scout with both Silver and Gold Awards.
Growing up, I always wanted a farm with animals- and to have a huge garden! I may have been raised in the city- but I love the country enough to learn everything the hard way!
My parents were arts people. My dad was into photography, painting and computers. My mom baked goodies and she had great party ideas all thru my school years. She learned to paint and do photography as well. While I was in high school, she started floral design, and worked for a local florist. So you can see where I learned a few things! I started college in Terra Haute Indiana at St. Mary's of the Woods. There I took three years and decided that Biology Science was not my forte, but the greenhouse and gardens that I worked in was. I switched Majors and Schools. I enrolled at Murray State University in Murray Kentucky, just an hours drive from my dad's farm in Fredonia Kentucky. I spent three years obtaining my B.S. in Horticulture, while there I applied for a Walt Disney World internship and spent six months as a gardener in the Epcot area. I graduated in 2001, accepted a position in Frankfort Kentucky as a gardener for four years. Besides the outdoor work, I did get invited to help decorate for the holidays in a few prominent buildings. I met my husband at Berry Hill Mansion under the Ginko Tree on my very first day working there. In 2004 we bought our Farm in Cynthiana Kentucky, married on the property a year later, had two boys, adopted a brother and a sister, and now we are doing what we love today! Our farm and gardens have grown over the years, along with our experience! We are always learning something new, and celebrating with family!
Services
I offer our family farm for weddings, small events, tea parties, and birthday parties. Enjoy the room to roam the pasture, play in the play yard, and socialize in the gardens.
I like to create, customize, and embellish your special memory! My husband is a chef, and he likes to work with the customer to cater their wants for food.
We will put the event together, do the work, clean up, and take down the event.
Our farm has home to unique animals and I offer E-Clyde wagon rides around our property.
Together, we can make your day enjoyable and rewarding!

Many Thank's,

Alicia Vest