Jaclyn Harnish
makeup artist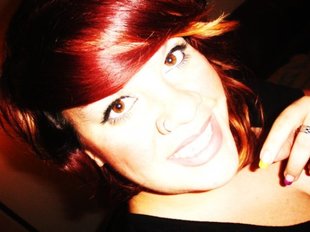 Lancaster, PA
717-669-2323
jsusa04@gmail.com
You are the beauty---Let's show you off!
Hi! My name is Jaclyn Harnish I am the founder and primary make up artist for Hadassah's Rouge based out of Lancaster, PA. I have a passion for painting on faces. I specialize in personalizing every makeup design to meet the customer's needs, wants, and desires, as well as highlighting the beauty that is already brought to me by each customer's stunning canvas/face!
As a young teenager (who was born and raised in Venezuela) I was trained to do fashion makeup by a makeup artist who works on all of the Miss Venezuela pageants, and that immediately sparked a passion for this beautiful art! By the time I went to college in the U.S.A. , I was doing all of my friend's and family's makeup for any and EVERY special occasion. And it was at that time in the University where I started to weld together some of my other passions with makeup. I began designing makeup for theatrical shows as well as an internationally viewed TV show. I am currently receiving training from the QC Makeup academy, a study that will grant me the title of MIMP.
Services
At Hadassah's Rouge we offer several makeup services. We offer a range of packages for Weddings, special events (i.e. prom, banquets, dinners, formals, fashion shoots, headshots, photo shoots, etc.), theatrical endeavors/shows, television, film, as well as tutorials on how to achieve any specific look you would like. We come to you, so you are not having to track us down at a hectic business place, and we love to hear your needs and cater to them in every way possible. Please contact us for a free consultation!