Dina Creatore
makeup artist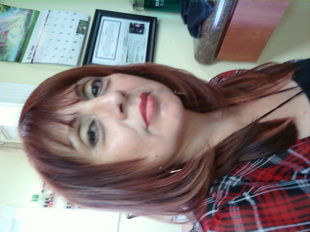 Lake Worth, FL
561-704-1152
Mylenna126@aol.com
My name is Dina Creatore and I am a Hair Designer. My personal approach to the world of beauty is to make my clients look and feel better by adding that extra touch to their looks.
My education, I went to college for a year then decided to stay in the Beauty Business. I was an owner and operator of our Hair Salon in Syracuse NY. Then moved to Sarasota and bought another Hair Salon.
As a Hair Designer, I not only did hair but went back to school to become a estetician...Between hair and skincare..kept me busy..
I was born in Houston, Tx. and lived in Syracuse, NY. I now Live in the West Palm Beach area..My family background is Mexican. I have two daughters and a granddaughter whom I adore.