Samantha Ramirez
wedding planner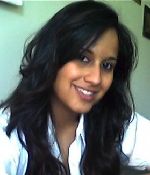 Little Rock, AR
sjramirez@ualr.edu
Love, Unity, and Celebration are the very essence of Timeless Memories
A wedding is the very illustration of love and this event is most worthy of an eternal remembrance. While memories can be immeasurable in beauty, they may be easily forgotten. However, ladies and gents, fear no more for I am in the business of making your memories unforgettable and timeless! Armed with my knowledge, experience, and dedication, I will not rest until your wedding is better than the wedding of your dreams!
My name is Samantha Ramirez and I am on my way to becoming a graduate at the QC School of Wedding Planning which will grant me the title: International Wedding Planning Professional. I am also currently in my last semester at the University of Arkansas at Little Rock in pursuit of my Bachelor's Degree in Psychology. I have had my fair share of jobs, from being a front-of-house manager at a restaurant to being a children's counselor at an after-school program. I have also worked alongside professional wedding planners and know the ins and outs of the business. I am confident that with my knowledge, social skills, budgeting know-how, and time management, I can give you the wedding you've always wanted!
Services
Wedding Planning in Central and Northern Arkansas. My services not only include coordinating, organizing, and planning the wedding, but also incorporate any planning of major wedding-related events prior and post wedding. The choice is yours. I will be as involved as you wish me to be, no more and no less!